18 Wonderful Things in Los Angeles Last Week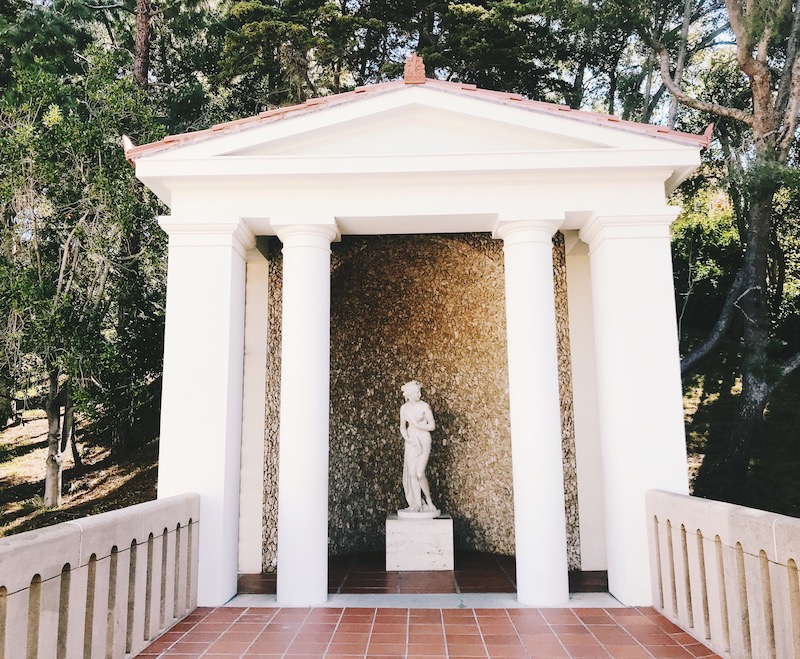 A few best things from California last week. Right now I'm contemplating ordering food-safe five gallon buckets and how to go about filing them with beans and rice, so this is a nice thing to think about alongside. (Though if I read one more "bro goes grocery shopping" coronoavirus prepper article, well, I will be forced to write my own.)
So the plan was this. My sister volunteered to take the older two girls to Disneyland with her husband. First it was one day. Then they decided to go for two. Meanwhile we planned to settle ourselves with the two younger girls in Santa Monica. Then we picked the older girls back up for four more days after their Disney time. We rented a car and drove back into downtown several times, but always at off-hours to avoid the worst of the traffic.
Once it was decided that the older girls were going to Disneyland, that it was really happening, we turned our attention to playing catch up. As of last month, they hadn't seen Cars, Toy Story, Snow White, Bambi…so many things!
We homeschooled that stuff and caught. up. It was really fun. I'm not sure we would have even tried to catch up at all, had not Disney serendipitously opened the vault at the beginning of this year, allowing unlimited downloads on (nearly) unlimited devices through Disney+. I couldn't believe I could download Mickey cartoons from 1940s as a way to learn about Pluto.
Was it ok that you didn't see Lion King? I asked them later. -Yes. It was fine, they said.
But I'm so thankful we didn't try to do Disney ourselves with all four kids. And I'm so thankful my sister and her husband were willing to be excited Aunt and Uncle and take the girls. They just modeled how fun it could be for Joe and I. It was an incredibly special and memorable experience for the girls.
As part of the trip prep, I spent a strange amount of time looking for dresses that said *festive special* and *could be worn to other occasions.* I had the best luck with selection at Dillard's. In case you happen to be in the market as well.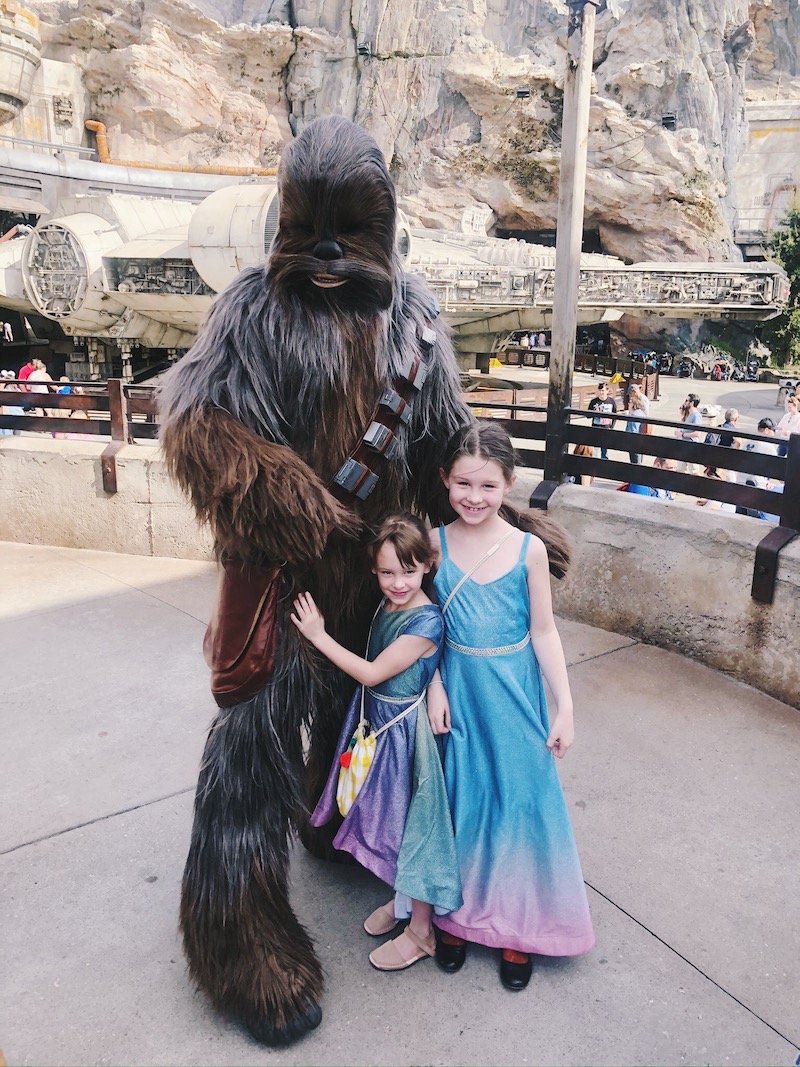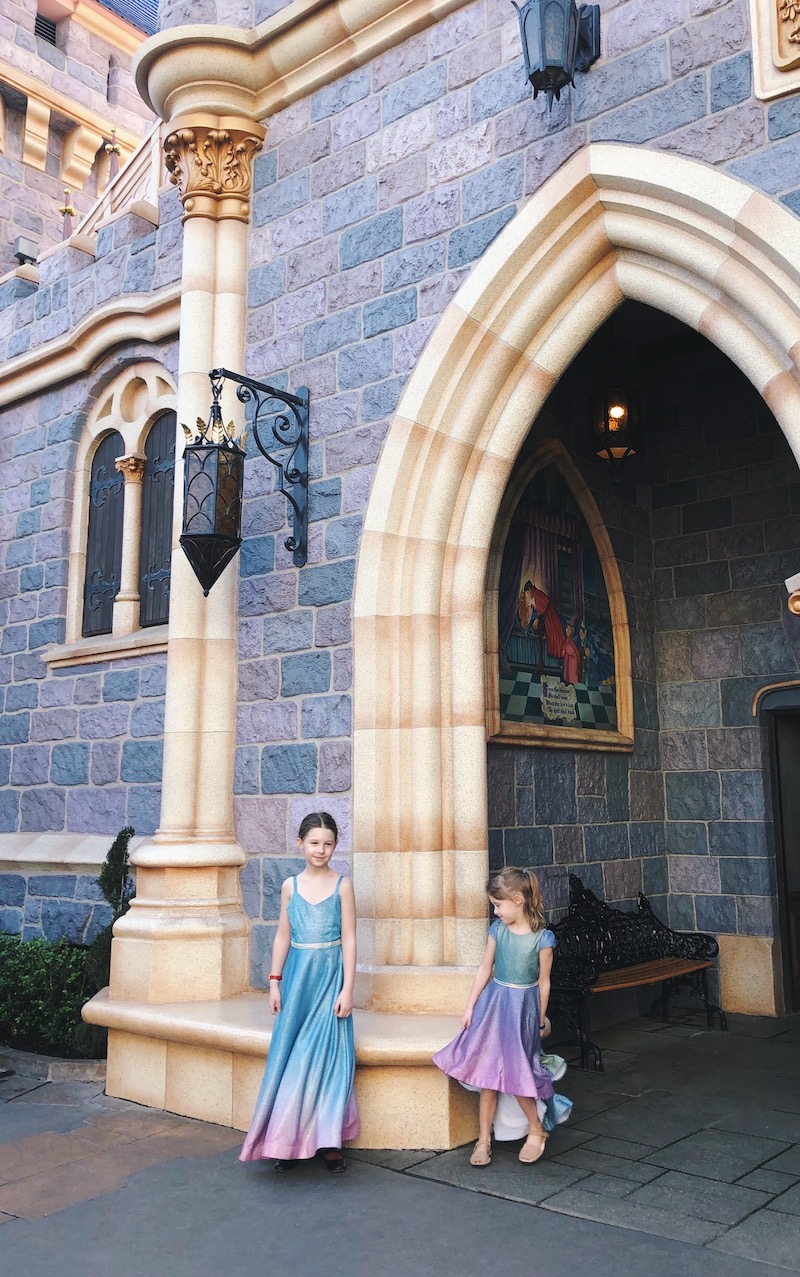 Here's an itinerary scheme that I'm definitely going to use again in the future: my sister and I and our husbands had a shared note using the Notes app on our phones for weeks before the trip. This helped me suss through the itinerary and not feel so in-my-head like I sometimes do when travel researching. My sister had lots of good ideas, naturally, and this was an easy way for her to get them all to me concisely. Plus we could reference the note whenever one of us forgot what was coming next. Another tip: we wanted to use street parking around our hotel to avoid the steep valet fees. My sister suggested using the app SpotAngels which helped me find afternoon or overnight meters in convenient locations.
in no particular order…
1 Meyer lemon pie in the park with Noelle. Noelle and her son and I met in the pleasantly dusty park at the base of the Griffith Observatory where there is a tavern that serves pie with fresh whipped cream on the side. Joe and the older girls hiked up on the hill to the Observatory without water, in the sun, only to find it closed, but that's a story for another time.
It seems as if in LA the traffic is bad, but once you get to a destination, parking available everywhere. A nice thing. (Noelle and I met up in 2012, and 2017 too!)
2 Noelle suggested getting notebooks for the girls at Muji in Santa Monica. Now, we have a Muji in Boston. And we several times we have bought notebooks for the girls there. But I frankly have no idea where those notebooks are, and why am I being parsimonious about notebooks? What a fun thing to buy on vacation.
3 Here's what's really fun to put in vacation notebooks. Scratch-n-sniff stickers that smell like hot chocolate from In-and-Out. You can put them in while you wait for your food, so excited for shakes and fries and yet smelling hot chocolate, while sitting in the sun.
4 The Santa Monica farmers market felt otherworldly. The trays of strawberries covering the table felt like virtual reality. Surely they couldn't be this beautiful and edible and real? I thought of the pirate captain in Pirates of the Caribbean who longed only reverse the curse and eat an apple. We ate mid-winter, post-curse strawberries. And we peeked into the crates and crates of vegetables labeled to head to the city's best restaurants.
5 I loved all the "gentle handle with care!!!" signs propped around the ripe avocados. The precious babes of the market.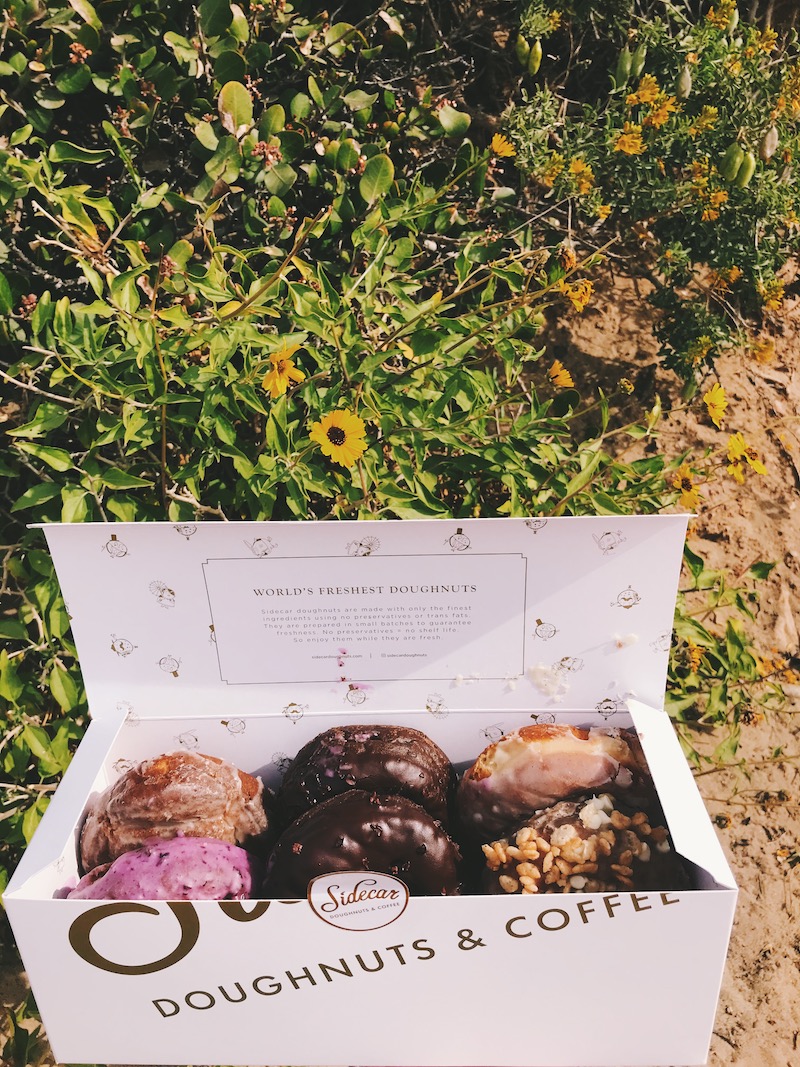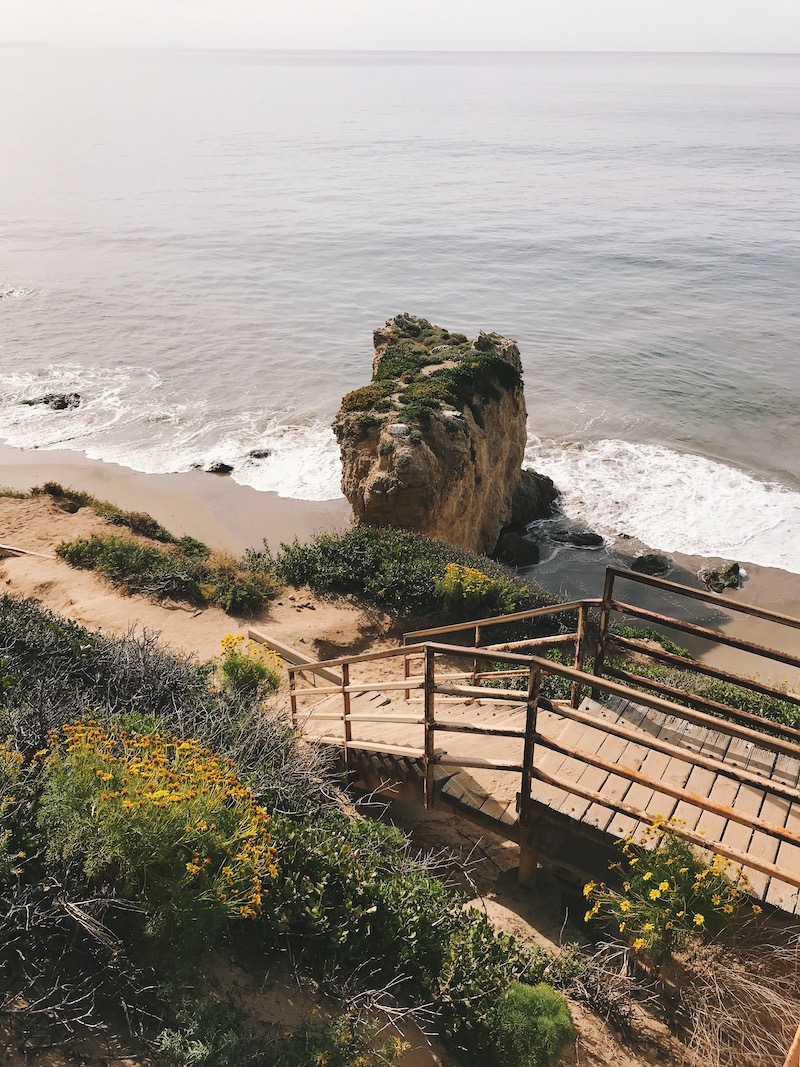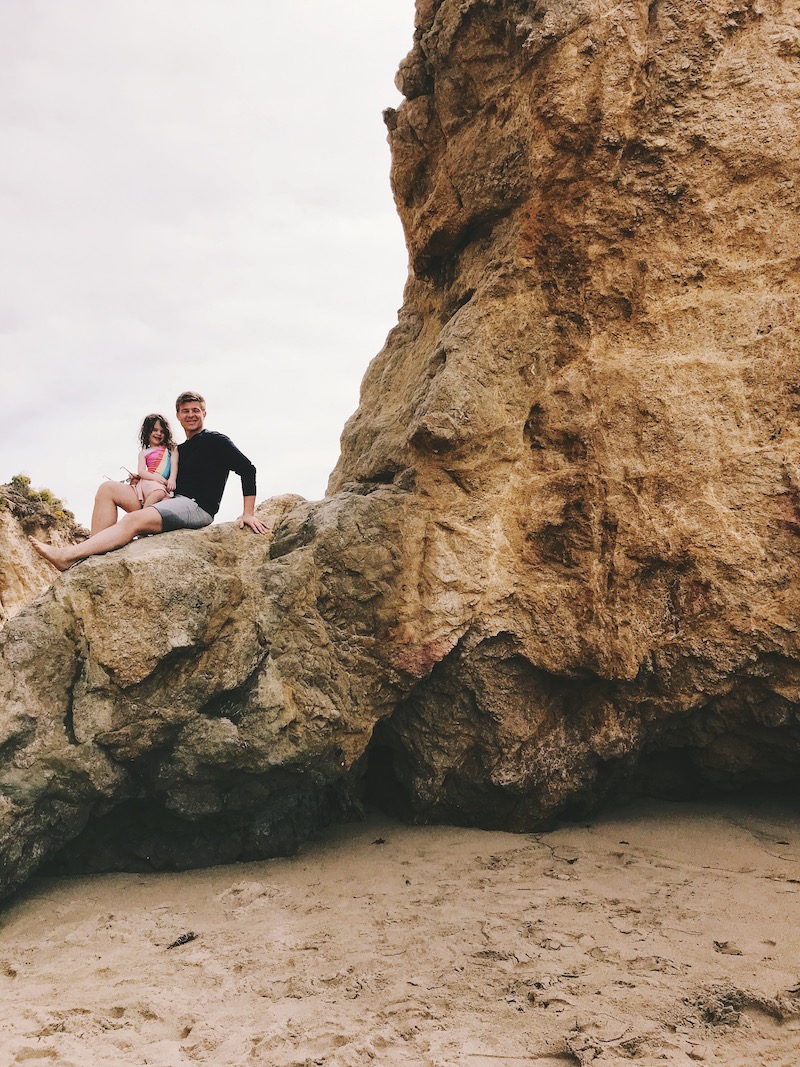 6 Artisan doughnuts are safely a nationwide thing at this point, but having them within a drive of the beach like Sidecar Doughnuts does is really something else. Their coffee is excellent as well which was lovely because the baby woke up between 3-6am PST every morning. Over the years people have asked me if the babies sleep well when traveling and no, they never do. It's not really the point of travel, I've found, to hope to sleep well. Set that idea aside and it won't bother you.
7 With doughnuts at our side we alighted on El Matador Beach for a morning. So gorgeous, a beautiful beachfront with giant stone sculptures strewn across it. I expected Ariel, with fins, or her sisters (whatever happened to her sisters?) around every corner. We had no problem finding parking in the tiny beach lot because we were there so early! Grateful to Ashley's perennial favorite travel posts for this idea.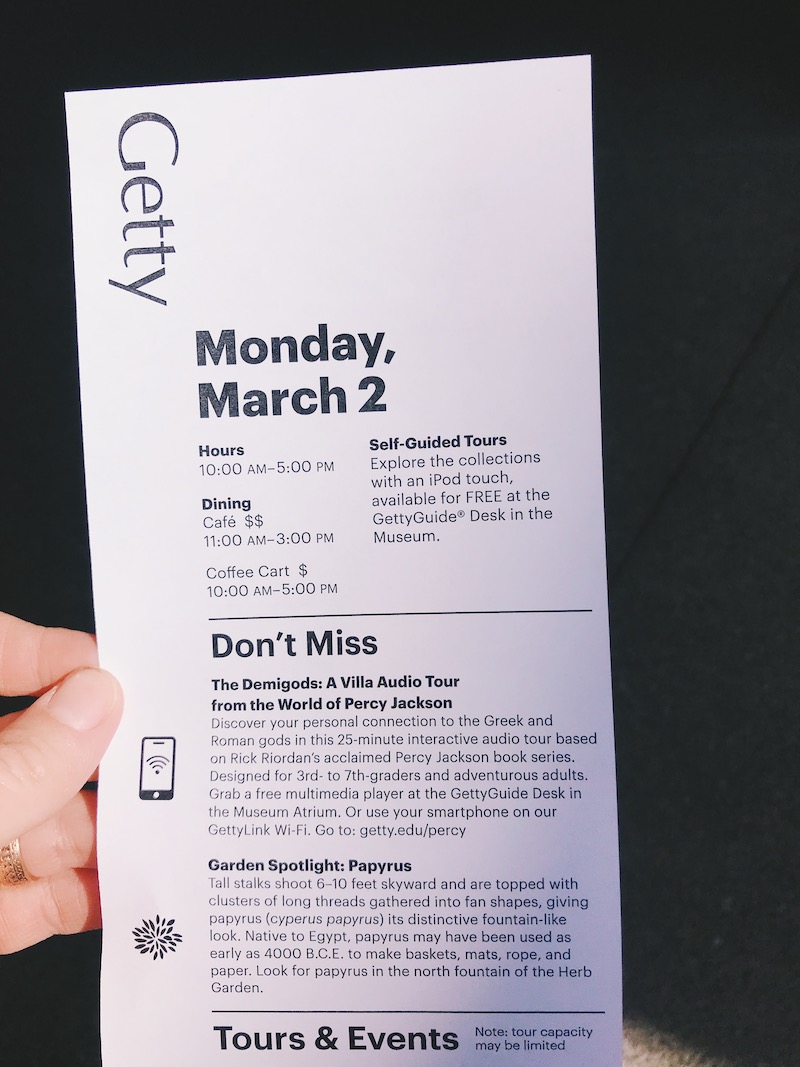 8 On this trip we visited the Getty Villa for the first time. The Villa is modeled almost exactly on a Roman villa excavated in Herculaneum. It is framed by a modern building and has incredible views of the ocean. You are supposed to make free reservations ahead of time (we didn't, and it was fine on a slow Monday), and parking costs $20.
9 The girls were thrilled by their Percy Jackson themed audio guide. And I was super impressed with how fun their their family activity room with Greek shadow play and look-alike ancient ceramics for coloring.
10 Brown rice porridge at Sqirl. But you probably knew I'd say that. I have to try it at home!
On one of the days that the older girls were at Disney, we decided to visit the rather incredible retail of Venice. Abbot Kinney has become startlingly hip, but the Rose Avenue area is still calm and pleasant and Gjusta takeout is just around the corner from the shops mentioned below.
11 Here it is 2020 and I've never been to a Jeni's Ice Cream! This was such a treat. They have a tasting tray available, with the flavors selected and annotated by Jeni herself. I would not have ordered the brown butter almond brittle on my own but it was my absolute favorite!
12 After visiting Rudy Jude, Parachute, and Jeni's, we continued our allstar stroll down Rose Ave to Moon Juice. I loved the vibes in there, and it wasn't just the fungus-based adaptogens in the air. All the lattes have a coconut-almond milk blend base with cacao so they are incredibly delicious, moon dust or not (moon dust doesn't hurt though!). 
13 We bought snacks—-fruit, kefir, avocados (precious!), bread and extremely good butter—for the hotel room at the farmer's market. We also bought things like cheetos for the pool, and those cheddar-and-club cracker packets for random times in the car. Grocery snack novelties are so satisfying when you're traveling.
14 Without a highchair, every morning I would put a towel down and feed Esme on the floor, which allowed me to see the amazing way she prefers to sit away from her plate and reach, yoga-style, over to the food.
15 We stayed relatively true to our time zone and often tucked into bed with books around 8pm. Once or twice we caught the sunset on the beach before heading to bed.
16 The girls played with the built-in gymnastic equipment at "muscle beach" in Santa Monica. They love monkey bars and gymnastic bars at home, so it was fun to be out with the workout adults in the morning and doing our thing together.
17 I packed minimally for all of us but Alma ignored everything I brought and wore the same outfit every day. It was a brilliant move. She fit right in and it's an outfit she tries to wear at home but, old house in the winter in Vermont, it never works.
18 My sister and her husband babysat all four girls one morning so Joe and I could go to a museum and out to lunch. It was a time filled with lots of silent contemplation and reading all the paragraphs on the wall at the art museum, which is something I dream about doing on family-museum-visits. When we came back to their apartment they'd gone out to a playground, and so we sat on their porch and read our books. When they came back, her husband made margaritas and we ate take-out from the taco stand down the street and watched Jeopardy together. An amazing memory.