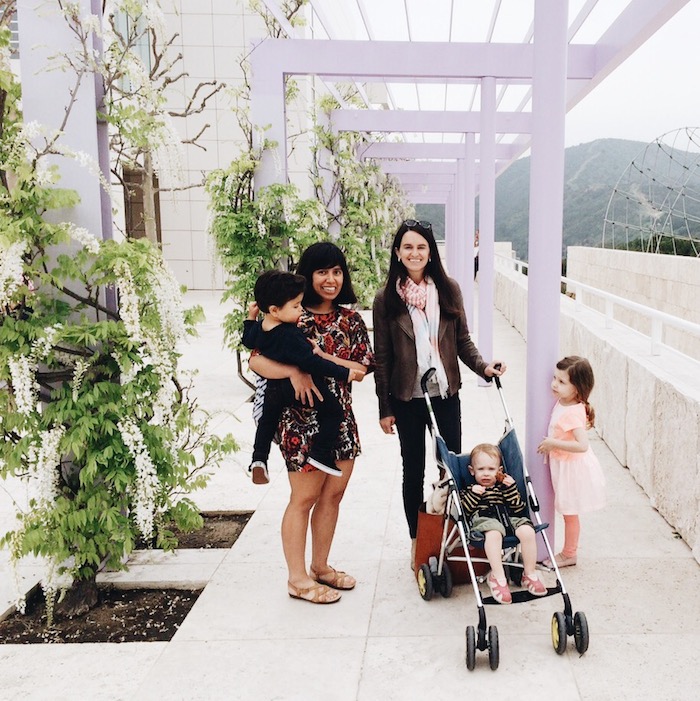 I love these photos. When Joe and I are feeling like things are moving along as nicely as water transported via kleenex, we say things are getting scramble-ramble. "This is too scramble ramble" is how it usually sounds. Meaning this is totally cool on many levels but we're missing it all. Meaning, our situation was not quite what we were hoping for. As soon as we set foot off the tram at the Getty I realized it was huge mistake to have brought grumpy un-napped Joan along with us, but there we were. Three surely she'll fall asleep in the car/stroller/once we're walking…later and we were still stuck with the wide awake Bea.
But anyway I knew when we headed to Los Angeles that I wanted to see my internet friend Noelle and meet her son West for the first time, and maybe even her partner (whom she refers to as "le bf" online) if we were extra lucky. It all came true at the Getty and we got to eat lunch together in a beautiful place. It was a pretty different scene conversationally from the last time we met up, but I was so happy to see them nonetheless. Noelle is deep into life with West but when she climbs out for a few minutes here and there, her food blog is my favorite.
Midway through our meal Joan dumped an entire bottle of water on herself, just as Joe had suggested to me she would, just as I had sagely suggested she would not. Noelle lent/gave/thankyousomuch us West's backup clothes she'd packed for the day and saved everything because that water was cold.
Noelle told me that my How to Make Mom Friends post helped her make one of her best mom friends that she now picnics with weekly. It made me so happy!
It was scramble ramble; it was good.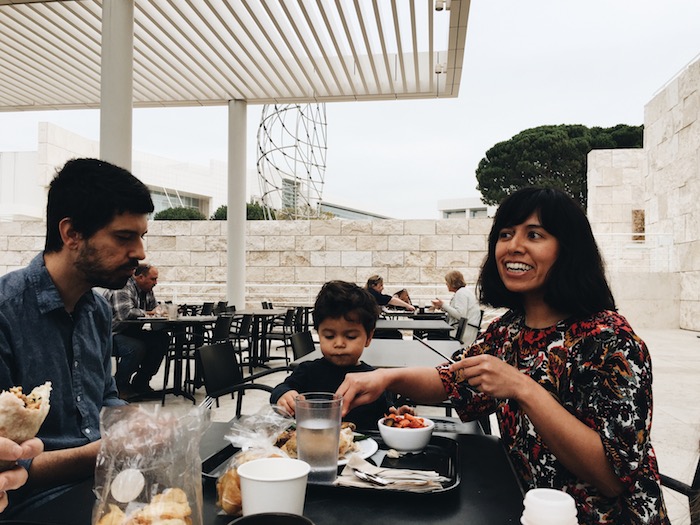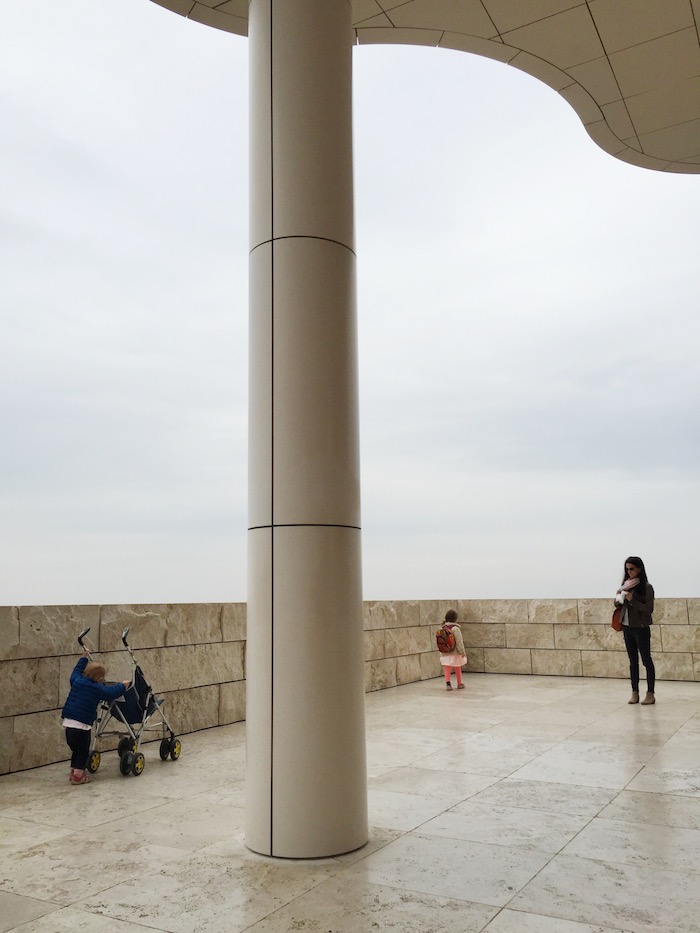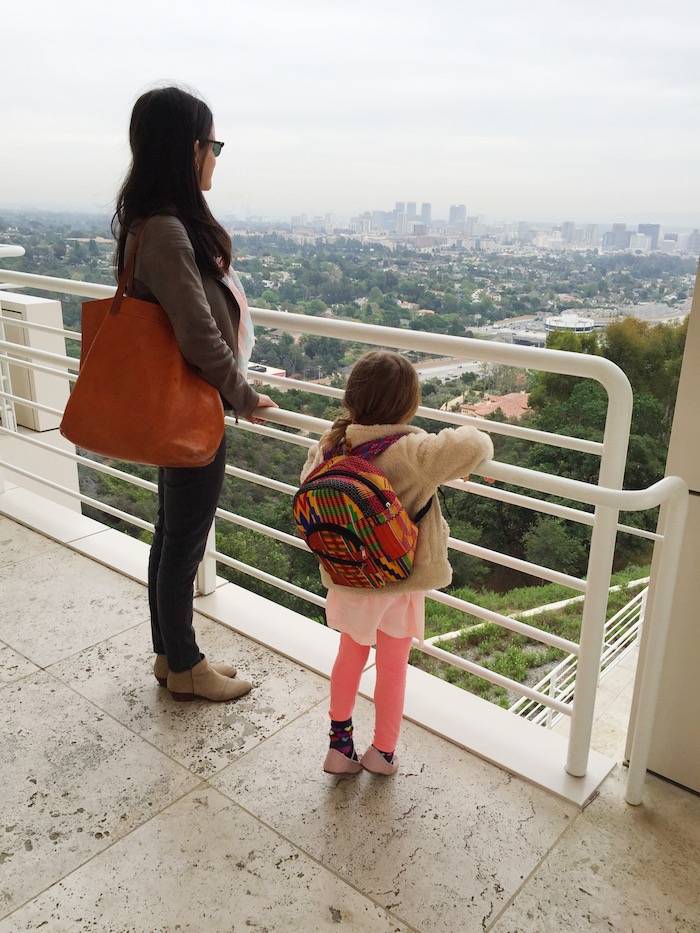 Note the Getty is actually awesome for kids. Free strollers available at the coat check, a perfectly simple and pleasing kids art room, and obviously: lots of open space.