Sling Diares: inspiration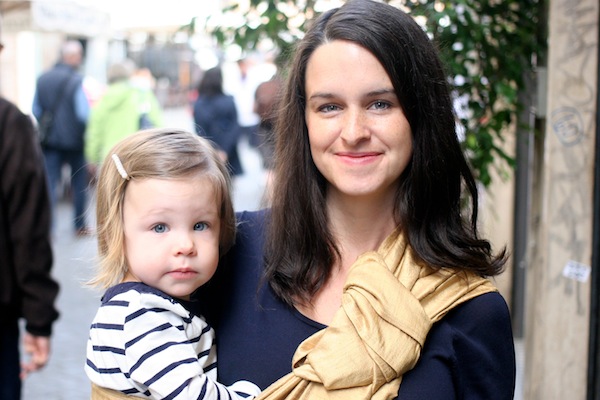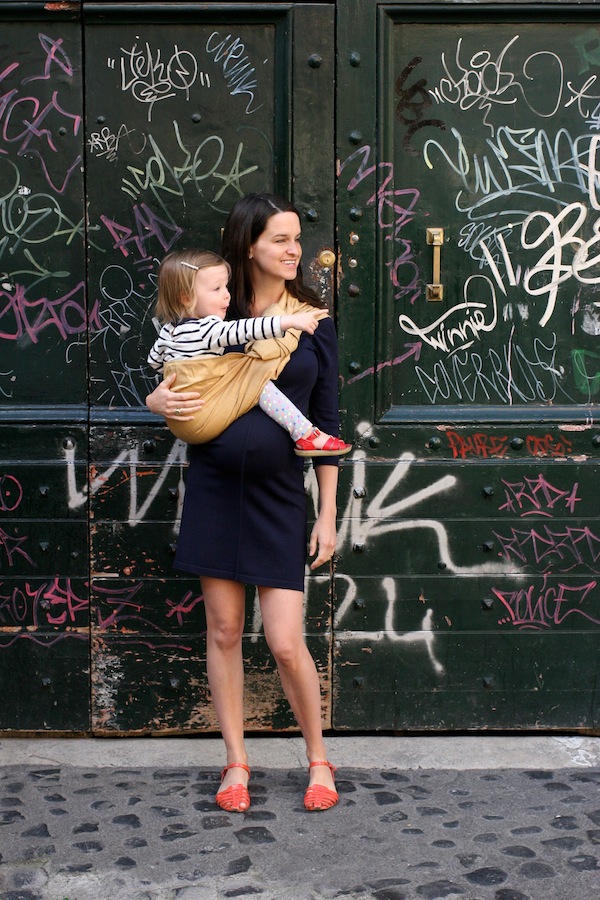 I returned from visiting another city inspired to rediscover my own. That was the most unexpected element of our trip, the way I came back ready to see Boston as I had seen Rome. What are the old habits you find yourself in, that you haven't even noticed? The cafe you always go to, the cafe you never go to? The part of town you haven't visited in years. That park you've heard is beautiful, but it never quite works out to visit. If you were visiting your city for the first time, what do you think you would fall in love with first?
Carrying a toddler can have a similar effect. We talk about ducks, and suddenly she's pointing out that ducks are everywhere, in fact there are flyers for a duck parade in every window on our street. When I'm pushing her in a stroller, we have a bit of separate experience—she's chatting away while I'm eyeing street signs, curb ledges, the uneven sidewalks that are coming up next. But slung up next to me, we share the moments as they pass. And why not stop to watch the bikers ride by, their wheels skimming over the pavement with such precision? Why not closely examine the flower buds as they open just a little bit more each day? Why not head in a new direction for the morning, the day unplanned but certain to be filled with something new?
This is my first post for the Sakura Bloom sling diaries. Lux is slung in the simple silk sling in amber made by sakura bloom. There are thirteen other moms with babes of all ages participating, what a treat to take part!