mood: Loré Pemberton illustrations
It's the season when I can scroll through photos of summer on my phone and stare in awe at the colors in our summertime backyard. We get used to the sight of it by July, but looking back, I realize it's a rolling lawn of green with verdant jungle-like trees lining the edges. The noise of the wind ruffling through the leaves comes back to me, along with the way the air feels when its both damp and warm in the morning.
To experience the same feeling about the current season we're in, I have only to look at Loré Pemberton's illustrations. The warmth, the fading light, the weary affection, the shambled chaos that often doesn't feel cozy, but can be seen as such, if only you step away from it for a moment. I just love her work! I would love to see some older children's books revisited by her, like Noisy Village, Ronia the Robber's Daughter, and The Railway Children. Puffin Classics if you're reading this: call Loré up! Interesting note: Garth Williams, the illustrator for the Laura Ingalls series, was hired to illustrate her first books after they were already bestsellers. I feel lucky to have met the words and the illustrations at the same time.
I found Loré on Instagram, where she is wonderful to follow, but she has many prints, a printable calendar pages, and $1.50 coloring pages available from her shop throughout the year.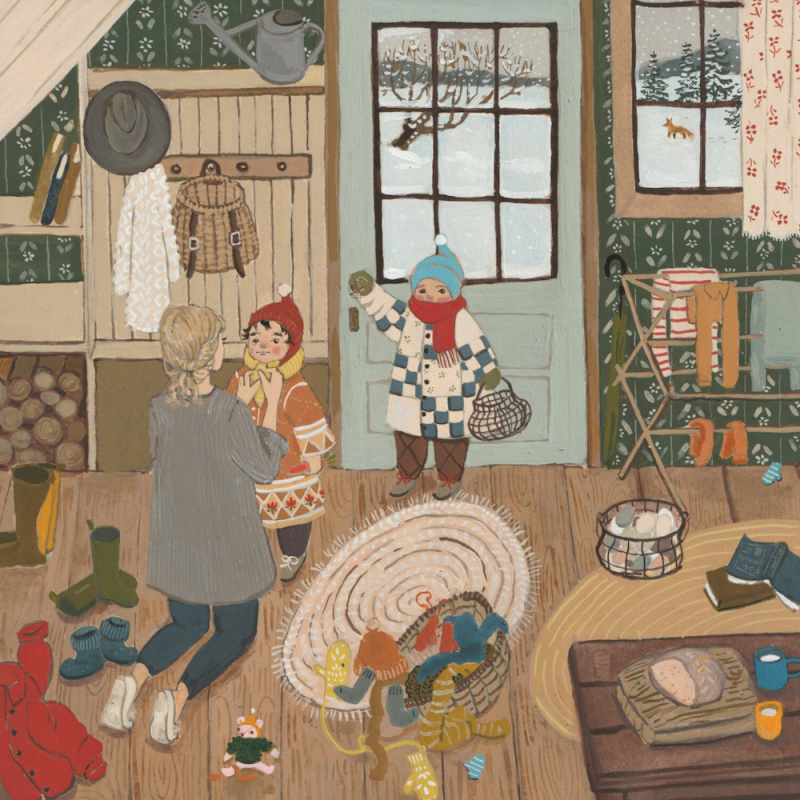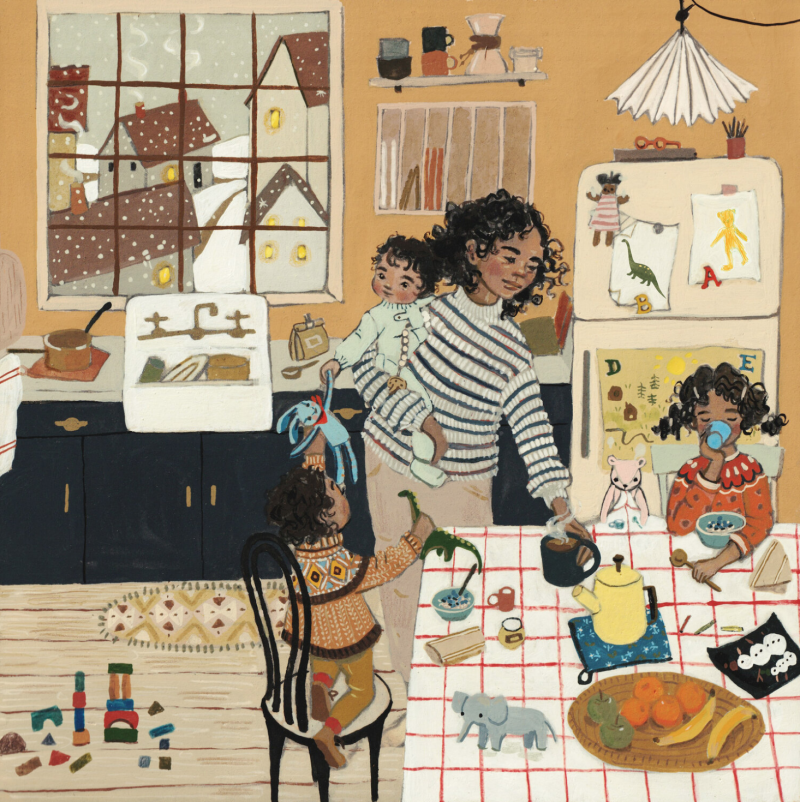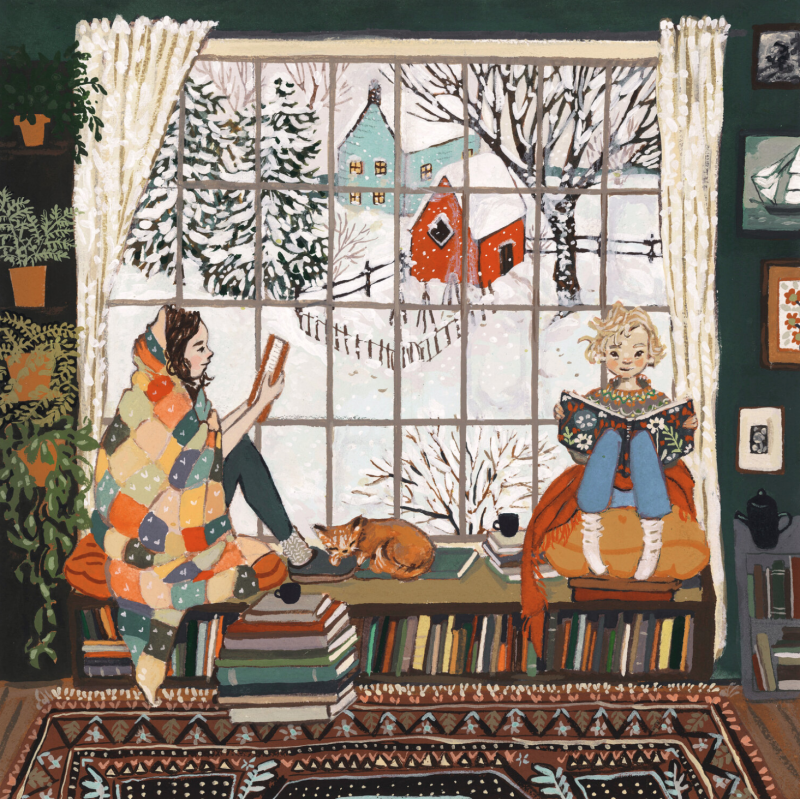 PS: This week I published my ninth homeschool newsletter, you can read it right here. If you read one thing this weekend, make it Mary H.K. Choi's essay about intimacy and sickness in the pandemic.