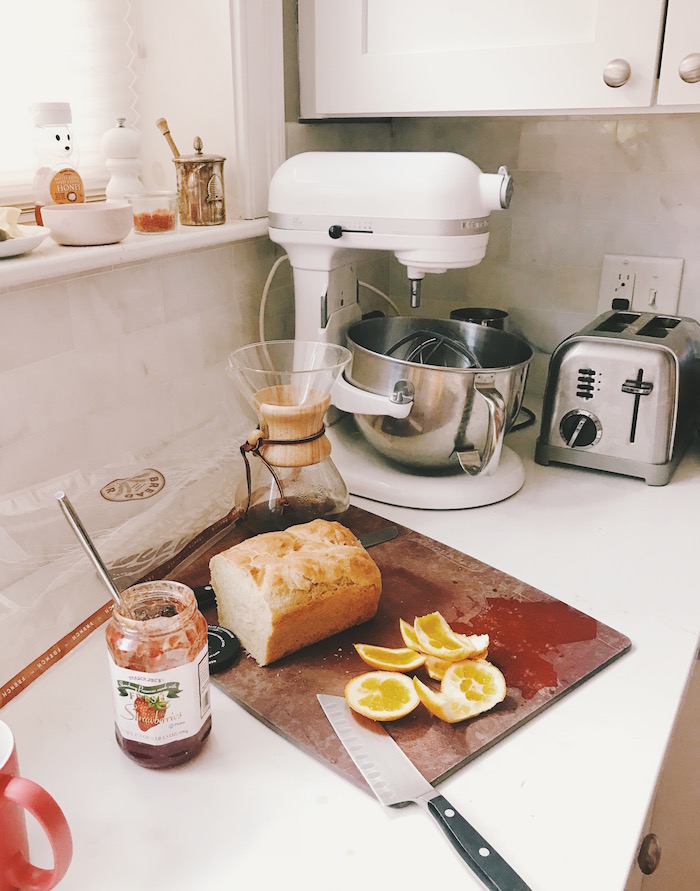 I've started getting one of the two older girls out for one-on-one breakfasts every other week. I whisper her awake and we sneak out in the morning before anyone else wakes up. Quietly close the door and head down the sidewalk to a chocolate chip pancake pillage (Lux), a modest plate of bacon (Joan).
The tenor is totally different and I can sense the girls soaking up the luxury of it. I can push Joan in the stroller if she doesn't want to walk. I can let Lux set the pace on her scooter. We fit at a small table. They can order silly sugary drinks like chocolate milk. Our meals are quiet with spontaneous conversation that peters out and redirects easily.
She was soo good, the heady brunch crowd swilling mimosa pitchers cooed to Joan as we left. Joan looked baffled. It was a date, what was there to do but sit and talk?
My mom was really good about getting us kids out on one-on-one dining adventures, typically framed by errands. She adhered to a strict one child per week schedule. I could track the approach of my week four or five weeks out depending on how many siblings were in the circuit that year. I remember ordering an orange cream cooler, dominating the conversation and saying everything I wanted to say all at one time (my older brother remembers this as well).
In the summertime, there was a northern lake town with a bed and breakfast she would sneak us out to in the early morning. The woman who ran the place never printed a menu, instead she recited it as it was very simply whatever her husband wanted to make that morning. It was special for those one or two of us, and the others didn't even notice we were missed. Perhaps they didn't even realize we left at all, until it was their turn to be whispered awake.