April at the Isabella Stewart Gardner Museum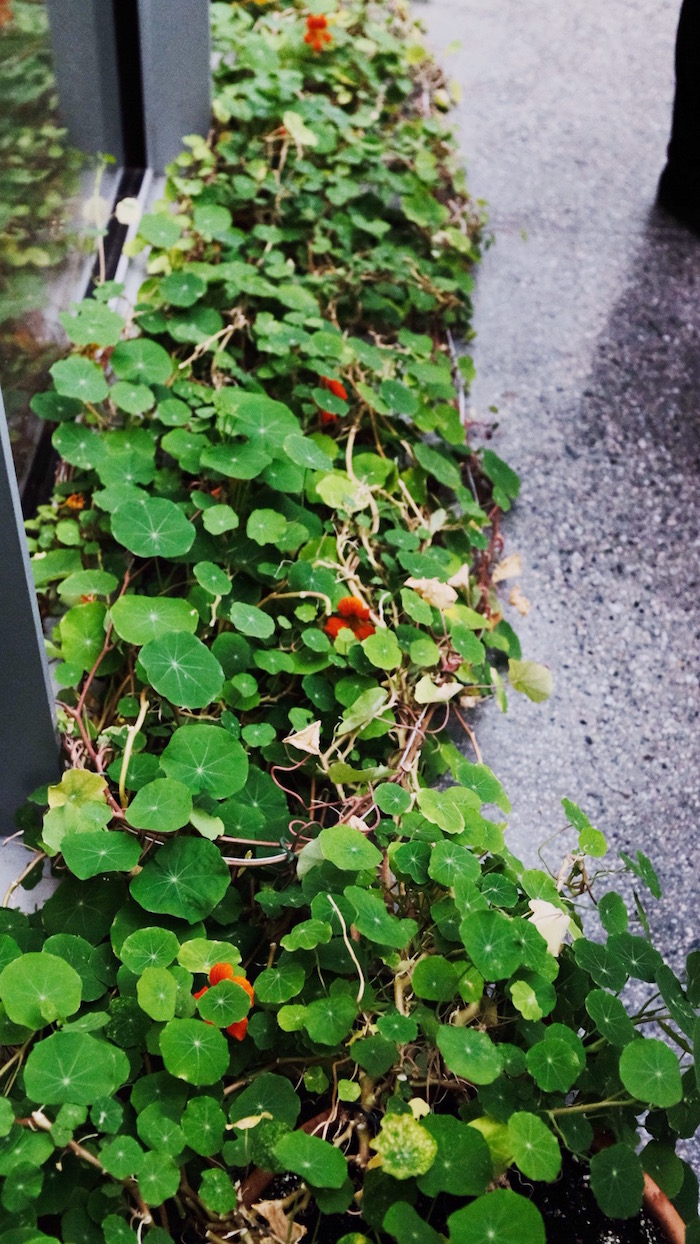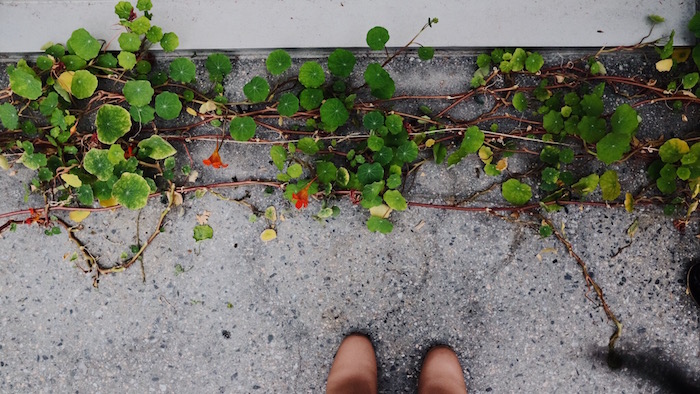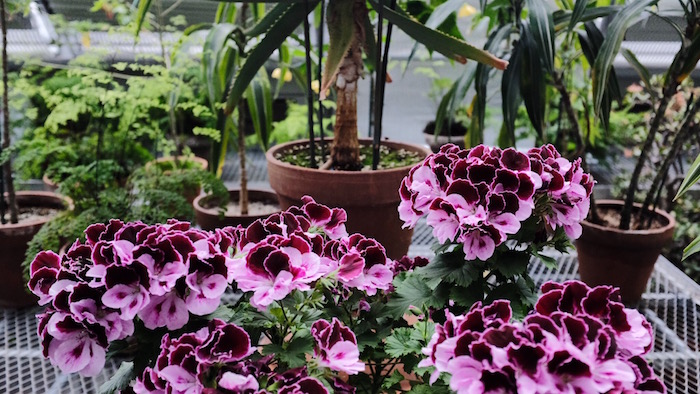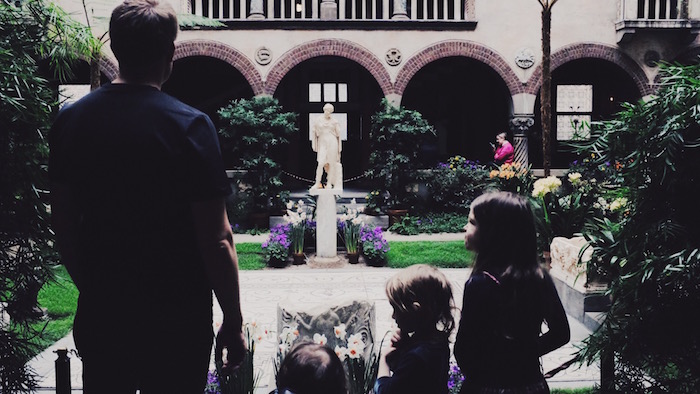 A museum with a century-old tradition of cascading twenty-foot long trails of edible flowers to celebrate spring (and April birthdays) beckoned us out this morning. There were some claims from the children that "another museum would be no good" and was a terrible idea, but I believe even they were wooed in the end. The fact that the palazzo style building is labeled Palace in all the museum's posted signage got their attention as well.
We stumbled into some sort of national college-kid-visit-a-museum day which resulted in crowds, and cookies in the greenhouse, delightful.
There are lots of old treasures in the Isabella Stewart Gardner Museum but shambling around the central courtyard to see the flowers from all directions was the treat for us today. The nasturtiums were eagerly reaching toward the sky, their petite circular leaves like lily pads, and the courtyard was filled with flowers of all sorts to match their cheer. The horticultural staff begins growing the flowers nine months earlier, and manage to cajole them into thinking it's summer, for Boston's great benefit.
The casual, lived-in way that art is displayed at the ISG make it one of the more un-child friendly museums in Boston–because museum staff clearly worry a lot about their relics getting touched, and make that known to parents frequently. Having once owned a few nice things myself, back in the day, I relate to their reaction.
Therefore, it's not at the top of my list of places to for families to visit in Boston, but in the month of April, I think it is! And keep in mind if you are local, you can likely get a discounted pass through your library. The restaurant is delicious, be sure to put your name in as soon as you arrive.