We are on our third round of colds, and I've got two gardening books (an organic gardening classic and a friendly kid-project one) out from the library to plot for our tiny patio garden this summer. I want to have an edible flower basket, a line of sweet peas on trellis, and tub of new potatoes, and string beans. My next step is to sketch a floor plan and make a list of what I need to buy.
I also need to find a really, really, classy inflatable pool.
On Sunday Lux and I appeared at one of the occasional outreaches of our church. I've been meaning to go, but the weekend never seemed to work (on the gravestone for many of my hopeful participations: it just didn't quite work).
As a matter of fact, outreach at an Episcopal church with an urban professional congregation can be hard to muster. The church services themselves take 6-10 people to run, relying on a heavy volunteer force. Then there are weekly Sunday coffee hours, with food provided by four parishioners for each of the two major services. There is also a loyal crew that prepares, serves, and cleans up after a weekly three course meal for the homeless. For the outreach needs that simply crop up in an urban parish–arguably the most important part–one is recruiting from an already over-committed and largely overworked (though ironically very successful) crowd.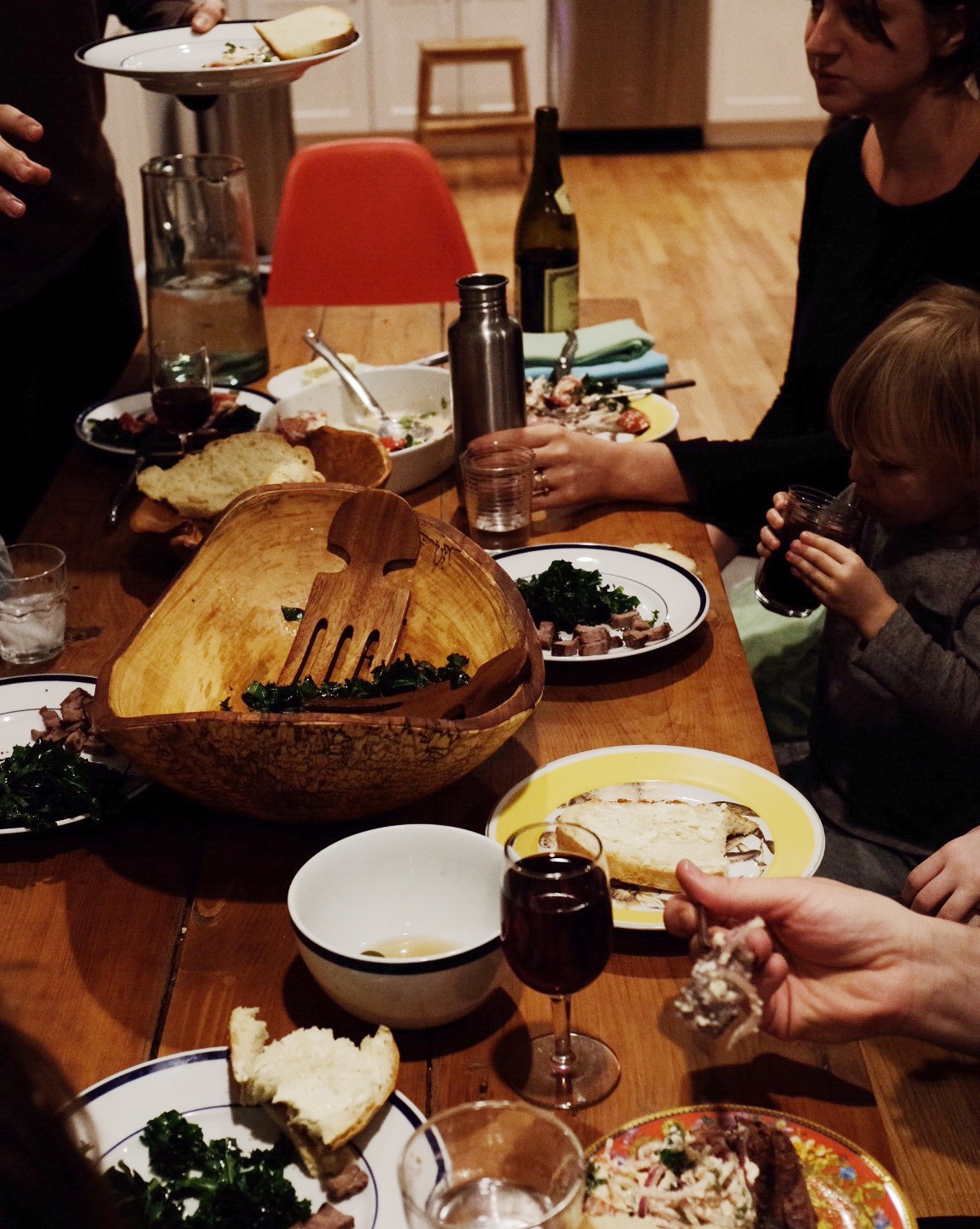 The program is a twenty-two-year-old weekly, rain snow or shine, outdoor church for the homeless, the "housed and unhoused." They gather at an open plaza around a fountain in front of the capital building on Sunday mornings. They serve lunch beforehand, but they call it coffee hour so as not to place too much weight on the food element—simply letting the food nourish and then moving right along into the service.
The director reminded me of a New Hampshire hiker-turned-priest. She had a thermometer toggle on her backpack that jangled alongside her long braid. She pointed out that the mild cold of that Sunday was worse than the extreme cold of another day because it was a cold that crept up on you. She pointed out that waiting when you are traumatized can induce anxiety. She emphasized that we only set up the food a few minutes beforehand so not too much time is spent waiting in line. Those handing out food should be careful not to continue the paradigm of giver and receiver. Those handing out food should be greeting and smiling, nodding and saying certainly if someone wants more than one sandwich. Time would be left in between refills for those who wanted to approach the table without making human contact. 
I was thrilled to listen to these subtle directions mentioned with care. For a few moments it felt like training to be a valet at the Ritz. Lux listened to all of it with great attention and then whispered the order of the food to me as it should be set up: sandwiches, hot soup, popcorn, bananas.
She and I volunteered to cut and give out the sheet cake. Evaluating how many people came and how many sheet cakes we had, I cut really enormous square pieces. People asked for the pieces with yellow flowers, just like they do at birthday parties. Birthdays were an easy discussion topic. I'm turning 33 next month, one man announced. I am oldddd.
Me too! I said.
He frowned at me. You don't look old.
You don't look old either! I said.
As people in their thirties often say to each other.
Lux and I were really grateful to be part of this event, to step into it as participants and friendly faces. The delight of sharing this new experience together reminded me how difficult it is to find volunteer opportunities to do with your children. She didn't want to leave my side, didn't want to strike up her own conversations, but she was quietly observing how everyone interacted with each other, the physical disfigurements and disabilities that were taken in stride, the way an "uh huh" or "oh yes," could smoothly breach an awkward conversation gap. It is both a hurdle and goal of mine to find more of these opportunities. 
I can't get the UN write up of the visit to the United States out of my mind. You may read it and different painful elements may stand out to you. Infant and maternal mortality always stand out to me. Whenever I read that phrase, for a moment I have a flashback to waiting for a visiting nurse to come by my humid July apartment to check the infection on my c-section cut. It felt like a lot of work scheduling that nurse every couple days, whom my insurance paid for, being awake for it, answering the door, calling them back to find parking. This concept that somehow mothers make it through pregnancy, give birth and then die is baffling, infuriating, and yet totally imaginable. 
The slow debilitating effects of living with zero covered dental care stood out to me to me as well. If you read it, and then look at the Guardian's photo essay accompaniment, you'll see a man the same age as me whose teeth have completely rotted out.
"Poor oral hygiene and disfiguring dental profiles lead to unemployability in many jobs, being shunned in the community, and being unable to function effectively."
I recall the period between getting married and being officially employed when Joe and I didn't go to the dentist for several years. Naturally we both had cavities, many of them, when we finally went. It took $500, in addition to the insurance, to get us back into good shape. And we don't drink soda. And we were in our 20s.
I don't know, the whole thing left me feeling like it might be wiser to sponsor education and healthcare for children in the US rather than in Central America and Africa as I do. Reading the report, I realized later, brought on a horrifying I already knew this feeling. Nothing was really new to me, it was simply as bad as I had guessed it might be.