the body one day poorer yet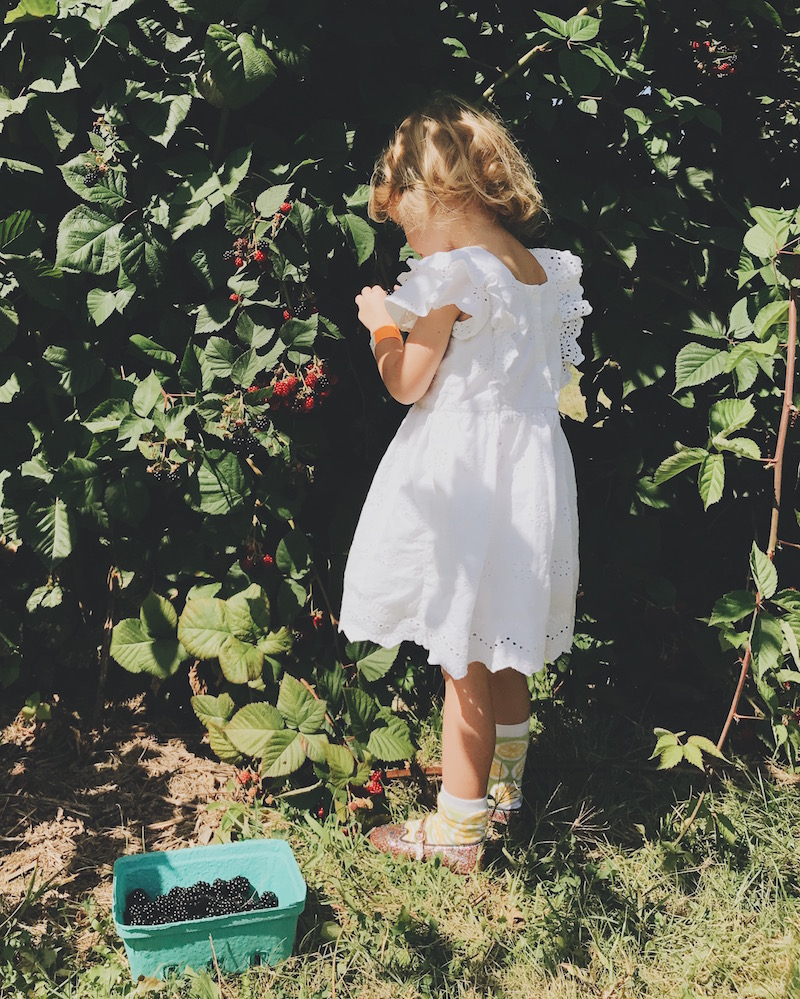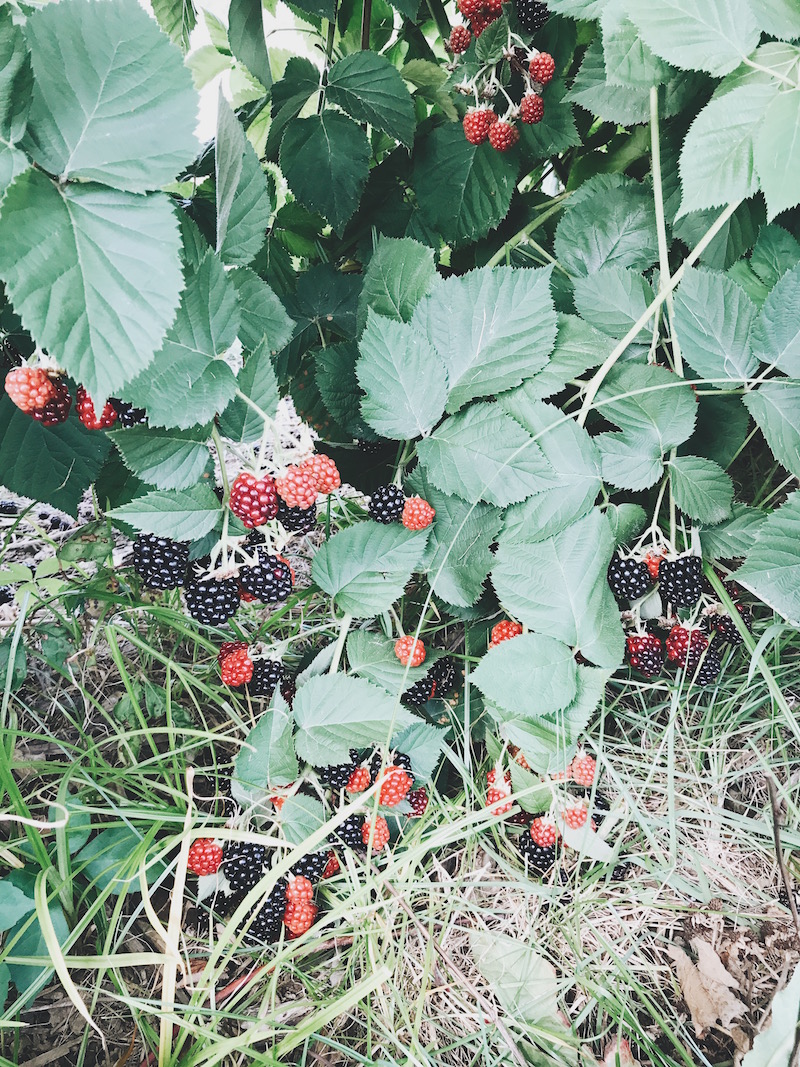 We picked blackberries, dense like daisies, and ate too many, leaving with stomach aches and our two bins of inky tokens from the country to share at school pickup back in the city and mix into our cereal the next day when we could hear the trash trucks sweeping by outside the window. I never see them for sale around here, perhaps they are too fragile to ripen and transport, so their exotic nature and exaggerated size monopolized our attention until they were gone.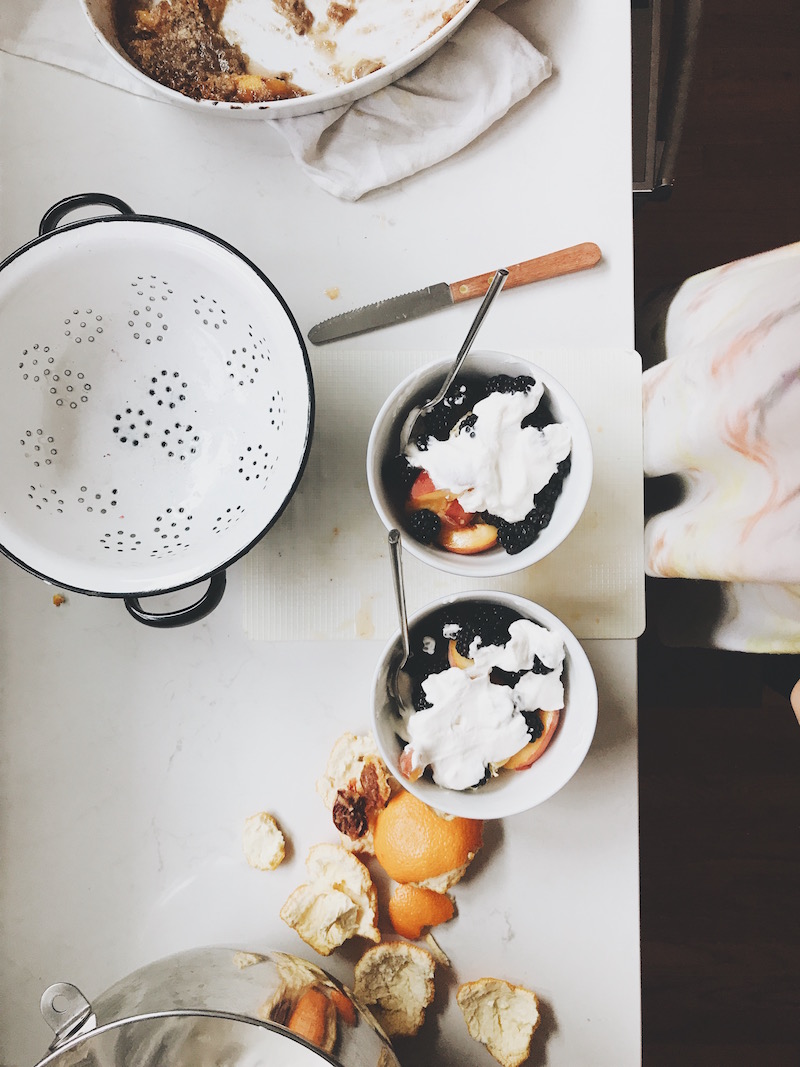 I love cooking up fruit  <crumble, crisp, cobbler> but the girls have yet to like anything better than the taste of fresh raw fruit. When my older brother visited last week I made whipped cream to top off a morning-dessert peach crisp. Lux asked if she could use the extra whipped cream on bowls of fresh fruit. I was so impressed by how she peeled and cut up everything, layering it into individual bowls to enjoy with Joan.
*title a line from an autumn poem, Moon-Breath by Mary Jo Salter.