I found a drawer for the sunscreen, sun hats, sunglasses, sun shirts, and the bright bathing suits that pile together like fresh picked wildflowers. I can't wait to use it every day.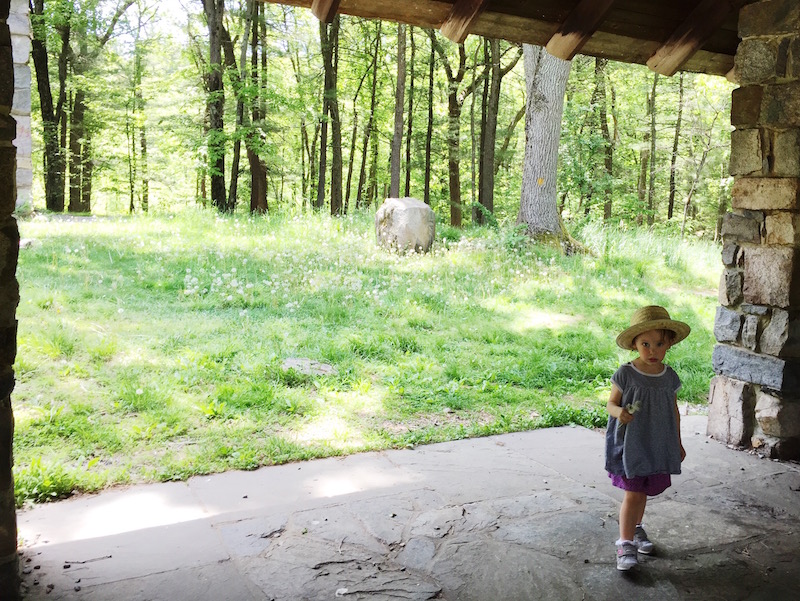 We all have sandals but I'll probably order another round just to be safe. Sandals are the ninety-nine problems shoes, in my experience. It would be better if we could apply a seasonal permanent sole to the children's feet. Easily removed with mineral oil, come autumn. Young corked, or maybe, rubberized feet would be a small price to pay not worry once about the buckles, the velcro, the pinched toe, the rubbed heel, the way they slide a bit when they're wet, the way they don't fit now but will in July, the way one falls off under the restaurant chair and both fall off in the car.
But of course I would never go for this because, aside from feeling squeamish about plastic adhesive surgery on the very young, the truth is I love all their sandals. I love how they show the toes, love how their texture is faintly squishy, love how they cut around their ankles so prettily, love how once discarded, in the sand, they look like oval lollipops.
This weekend we went hiking, a hobby that has unexpectedly become an interest of ours, though ideally not launched on a day, like Saturday, forecasted to be ninety degrees. My friend suggested the Blue Hills, a convenient half hour drive. The Blue Hills website is what really wooed me–the old fashioned list layout, with photos!–was ideal for finding the hike we wanted. After a sweaty thirty minute hike, blessedly circular, we picnicked on sparse provisions that I had thrown together before we left and then searched for a place to put our feet in water. Only a seven minutes away was Houghton's Pond, clearly no secret as approximately two hundred other people had already thought to visit that day. There were small grassy hills with shade, a playground, a large bathroom facility, and parking.
The pond itself was fresh water, lukewarm and sandy-dirty. The girls got in with just their underwear (bathing suits having been ignored in their new drawer-home) but it felt wonderful and from there we could walk to a small snack shop for syrupy slushies.