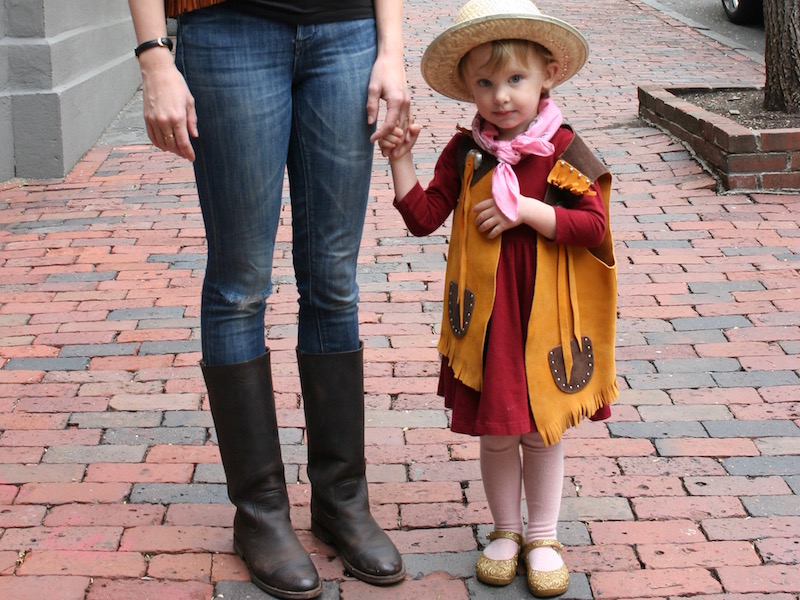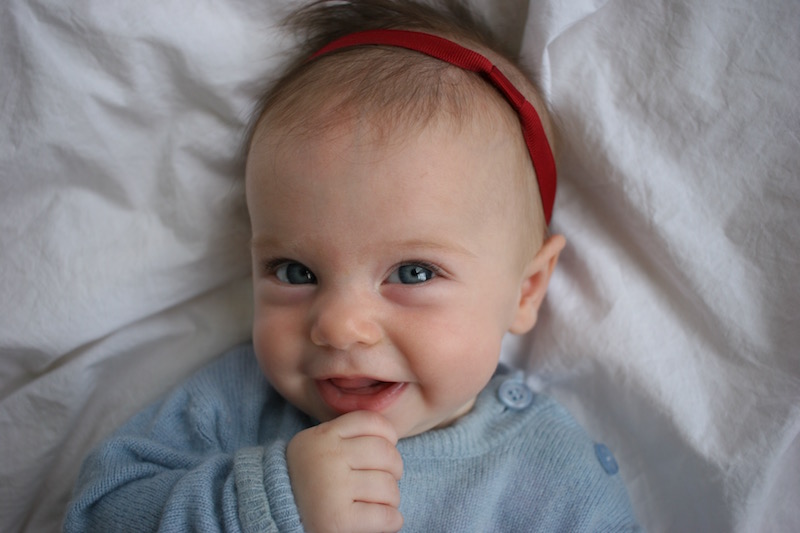 Joan: always wants to hold my hand when we walk. Nothing brings her closer to a meltdown than if I distractedly pull ahead without her when she examines a flower/bug/brick. 
Alma: such a light. Just passed four months. Grasping everything her fingers graze over, but not reaching for anything yet. She loves to lock eyes with strangers.
Lux: my attempt at an updated passport photo. I must have taken 30 photos of her, with not a straight face among them!
Last week the sky stayed gray for nearly the whole week. The clouds killed my interest in taking the girls anywhere, and the girl's adventurous spirit seemed to wane as well. Lux and I had to have a real sit-down before her swim lesson. I knew she couldn't see the vision but I reminded her of all the fun–splashing! ponds! water parks! pools with googles! –that was just around the corner if she could just stick with it for a few more weeks. She finally caught on and had a great lesson.
Our weekly sitter left for her summer abroad (students, sigh, the life) and, afraid of being stranded, I tried two new sitters the same week. It was too many disruptions for the girls of course, but I'm happy to be headed into the summer with help to call when needed.
Lux and Alma's headbands were a gift from Ohio's Ever Iris Designs. Go see the adorable grosgrain bands in flag colors.