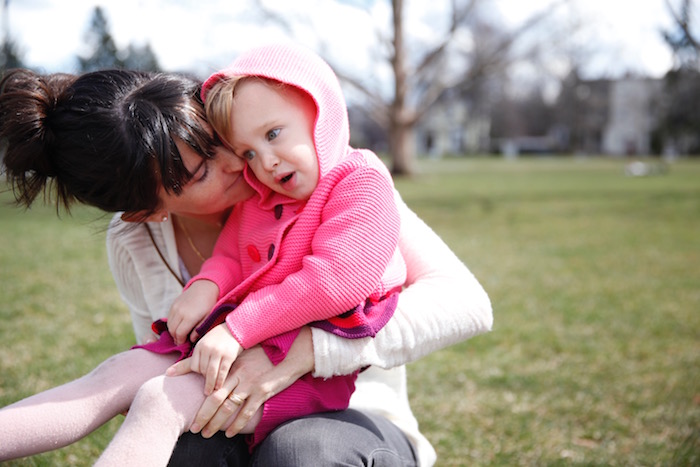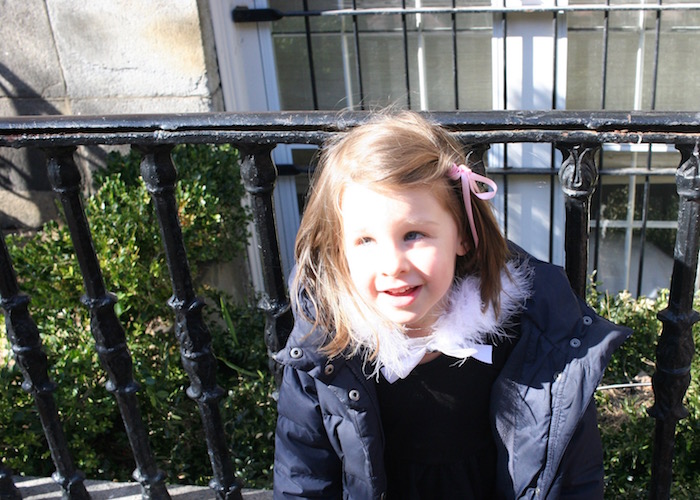 Joan: a visiting-guest-photo by Bridget Hunt. Cuddling and coo-talking is how Joan spends most of her life.
Lux: a pink faux-fur collar cape under her jacket on the way to Alma's doctor's appointment. She's always waiting for someone to notice her outfit. 
Alma: running a little low on the pediatrician's weight curve this week, but good spirits always.