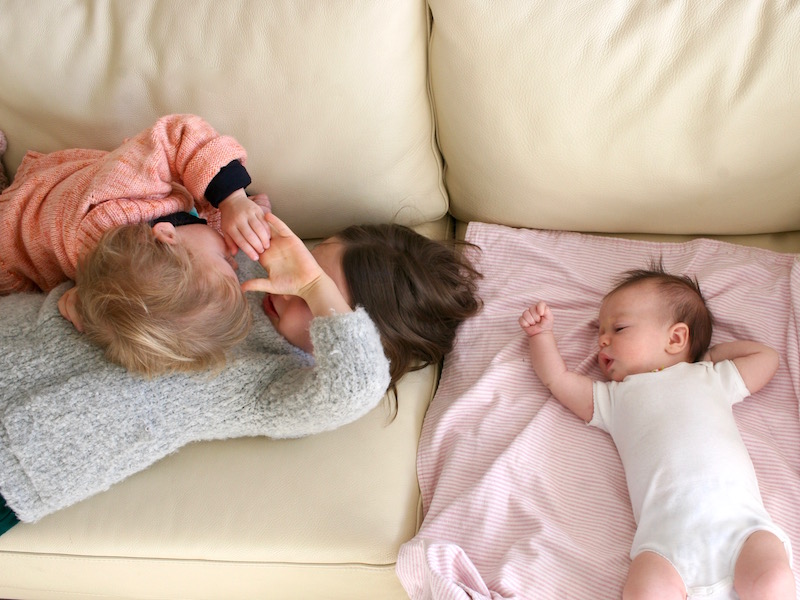 Naturally everyone wants to know how Joan and Lux are with Alma. The truth is, they're barely with her! They probably notice and say hi to her once every couple hours. They are so busy with their imaginative games that I barely keep up with. They tell me if they hear her crying when I'm out of earshot, in the kitchen. "Ooo Alma," they say in sympathy. "What?" "She's crying." Then we both frown at each other for a moment before I exit right to scoop her up.
If they're in the room, Alma tracks their voices with her eyes, and I always point that fact out to them as it happens with exaggerated celebration. Mimicking my habit of pointing her interactions out to them (though unknowingly, I assume) Joan has said, "Mama, I'm smiling at Alma." Then she smiles with the look of someone who has never practiced a conscious smile.
I feel like I have a secret they don't know, that in a year or two she'll be such a big part of their lives, just as vital and wonderful to them as they are to each other.