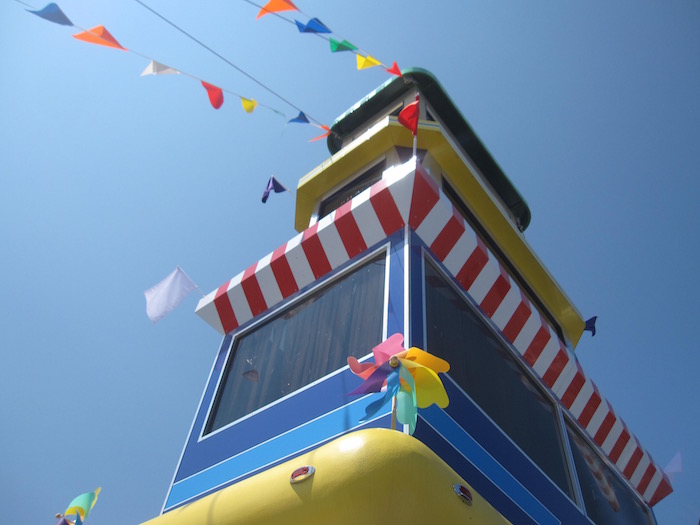 Two months ago my sister Joanie sent Lux her old digital camera. These funny digital relics. Most of them are great cameras with plenty of megapixels and are fully functioning. They are only obsolete when faced with the connectivity ability of our phones.
When we received the box in the mail, I greeted it with my usual skepticism of oh great, yet another accessory we are going to need to remember before we go out the door. But actually it's been really fun. She only thinks of occasionally, usually for events, loves taking the photos, and can do it completely on her own.
After she took almost 1000 photos I uploaded them onto my computer. Her brief obsession with flags (after she learned they represented different things) is well documented. Passing home life photos that remind me of film photos from the 80s. She started taking self portraits right away, which is funny because I don't think she's ever seen Joe or I take one like that, with the camera pinned up inches from our eyes. I love them.
She seems to feel that something is safely archived if she takes a photo of it, which is relieving for both of us as before it felt like she counted on me to remember–"Mom, remember that bunny with the crazy whiskers we saw in the book a few weeks ago? Which book was that?" "Hmmm…no I don't remember." And, for example, she had something concrete to do for herself when she had to wash a detailed face paint off, just an hour after it had been applied (due to bedtime).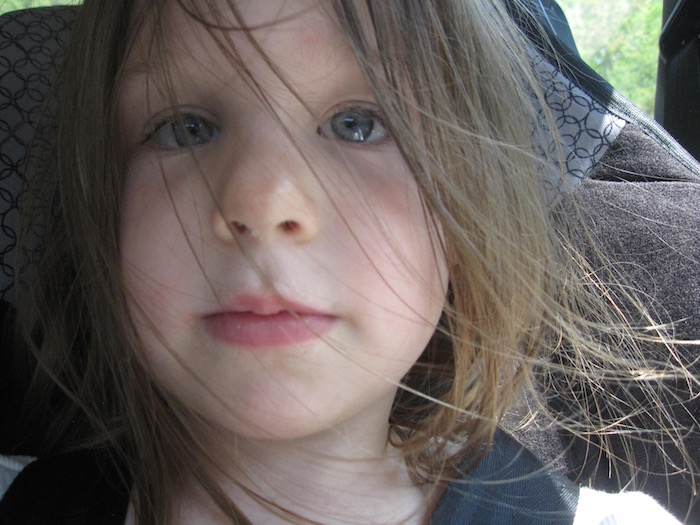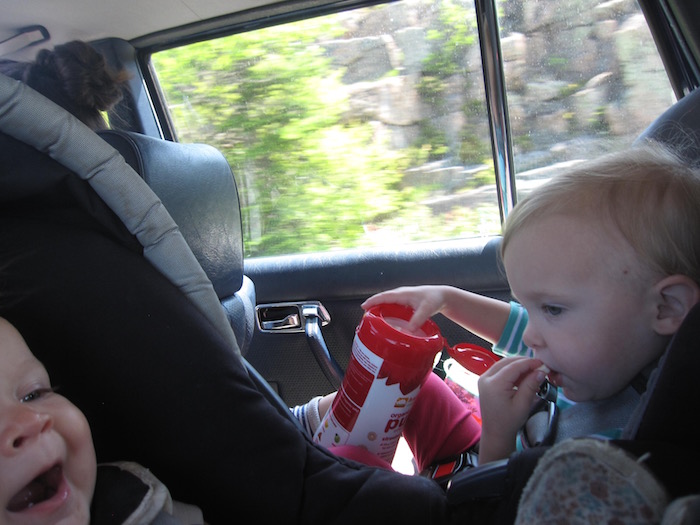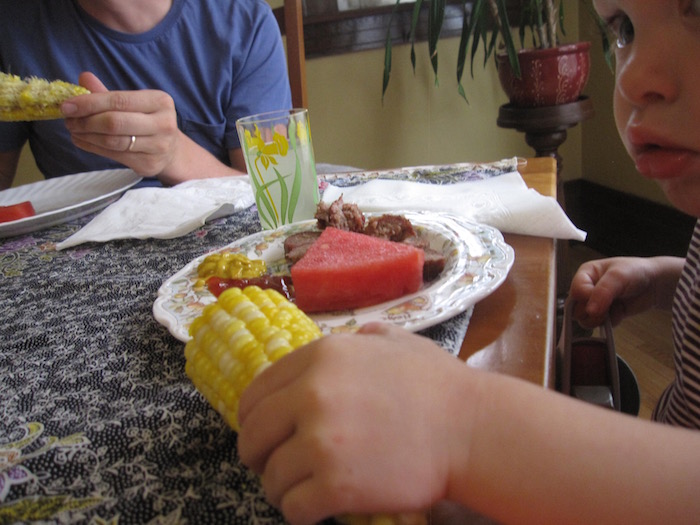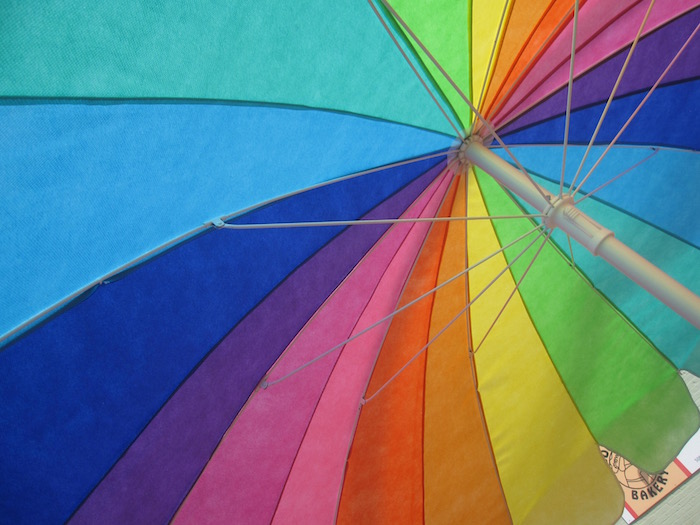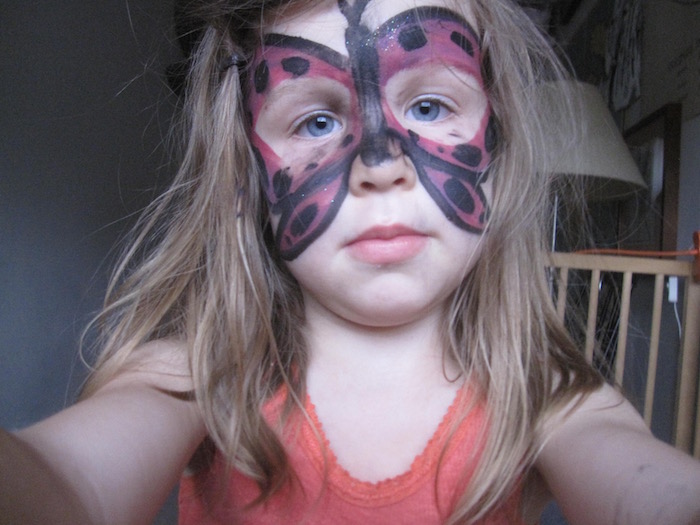 She'll say:
I took that photo of you because I love you.
I can't wait to show dad this photo.
I can't send you this photo. My camera only takes pictures, it doesn't message them.
Look Joan, here's what color your tongue is.
Lux uses a Canon Powershot SD880, available used for around $50.