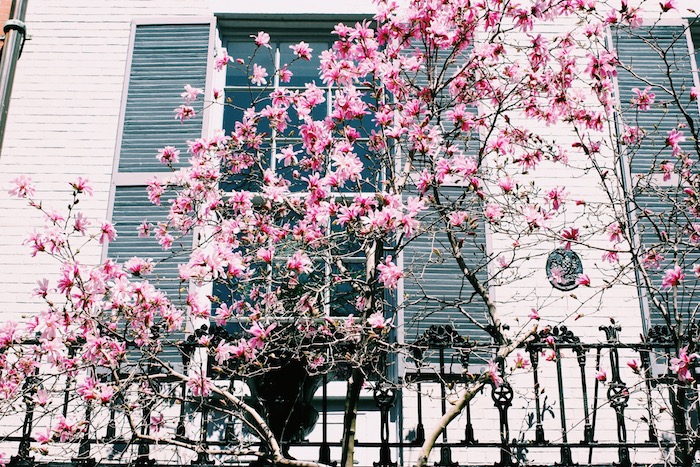 We were about to head out of the city for the day when it occurred to me that the city is in a brief flurrying state of blooming so we should stay and look around.
It's so good that it's hard to look. The bright soft petals will last as long as steam off hot soup.
Last night Joe and I had an extra 40 minutes of babysitter time after an event and we took it. We went to Marliave for hot fries and cold drinks. We sipped our drinks and shared the salty fries and talked about do-good dreams, the things we'd fix if we were mayor for a day. You should always keep these dreams in mind because someone might ask you to be mayor for a day, and then you'll be ready.
I would tell you what my dream is but I need to do a little research before I say something and make a fool out of myself.
Do you have any mayoral dreams?
We have been to Marliave so many times for drinks and fries over the years; and oysters too, before they curbed their dollar oyster habit. It's just the perfect place for that kind of thing–white tablecloths, glossy black trim, dim lights and big laminated menus. A very mixed crowd there and they never judge you for how little you order.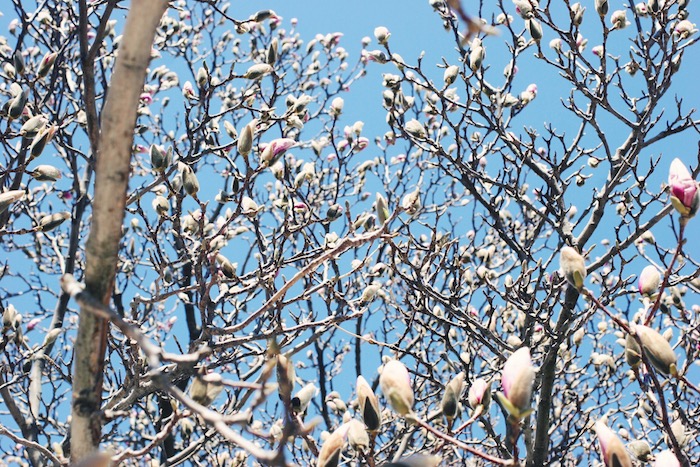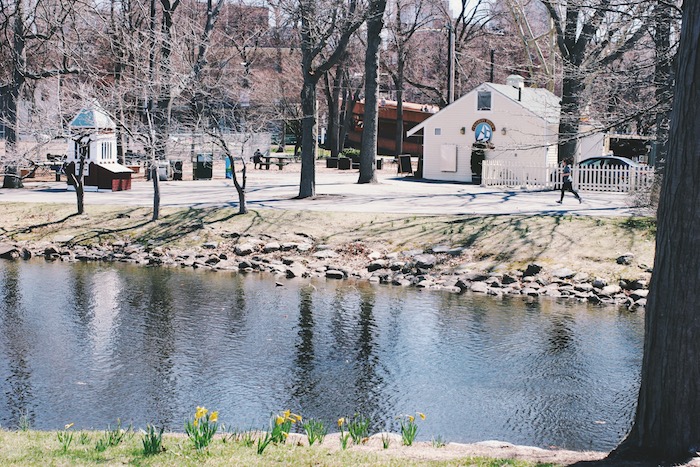 On Saturday I met with the owner of the Charles River Bistro, a restaurant that is improbably and dreamily located on the Esplanade. The Esplanade is a green park that runs the length of the Charles River alongside Back Bay. It has three pedestrian access bridges and hundreds of daily bikers and runners. This dream space for a restaurant has been poorly and sparsely operated for 25 years and finally, it has proper management and is now open every day into the evenings–9pm on summer nights.
I met with him, I thought, to give him some advice. Turns out he's doing absolutely everything right. He has jazz brunches and free music lessons, pre-fixe dinners with tablecloths, and brightly strung lights you can see along the river.
And yet I didn't eat there once last summer. I never heard about it from a friend. Still so few locals know that what used to be rather grim building is now a thriving restaurant.
So I've got a new dinner place on my summer bucket list and, before I go pointing fingers at any mayors, a good reminder of how often solid hard work goes unnoticed.