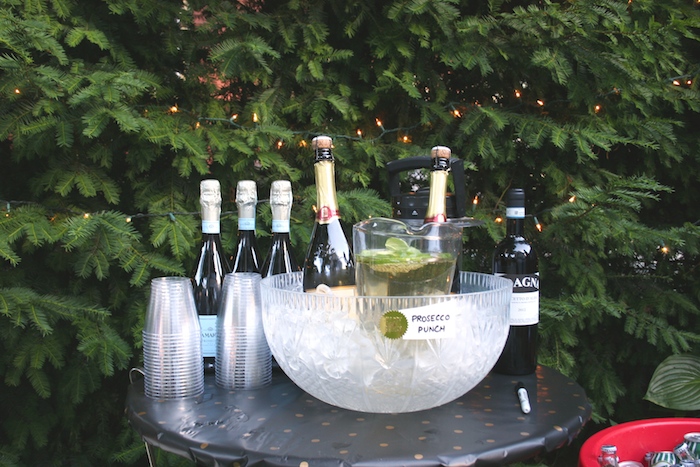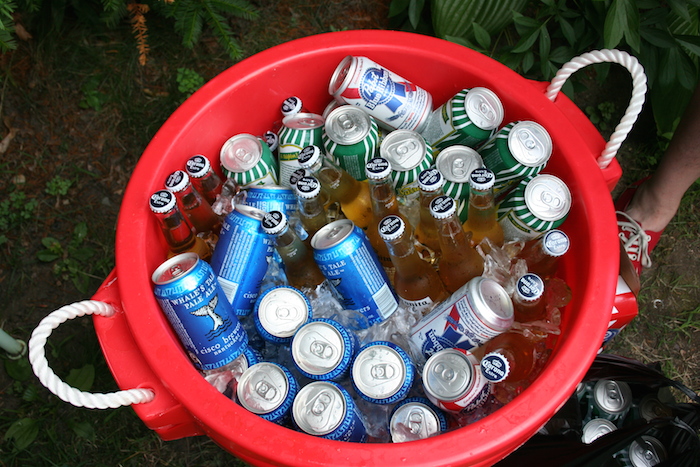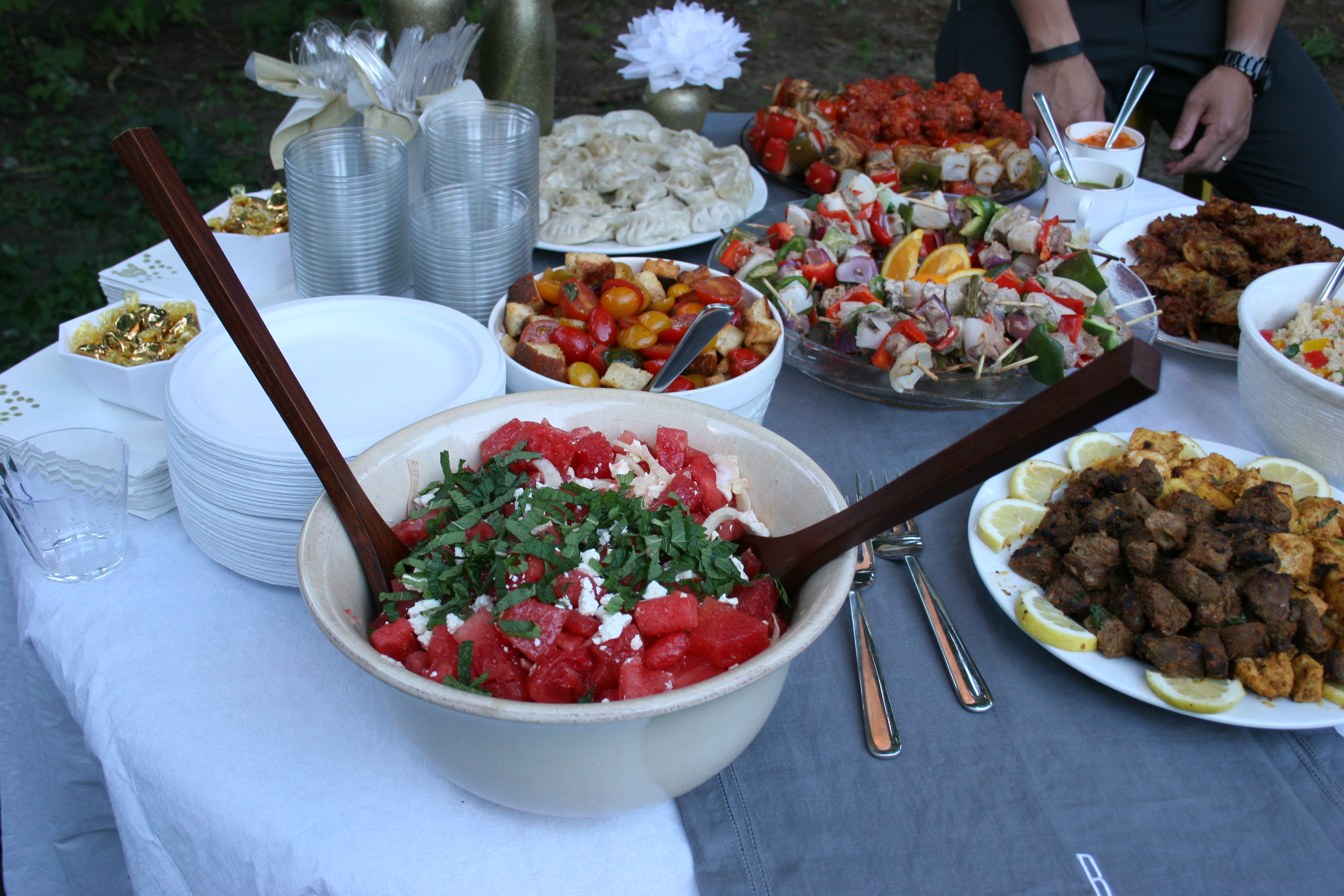 Last week a few friends threw a surprise party for our friend Birgit. It was such a treat to plan a summer party for a good friend, anticipating the surprise and writing clandestine emails behind the scenes. The evening was all about enjoying the love for one another in the air.
My friend Megan's decorating was a testimony to the power of a few twinkle light strands and helium balloons. That, and the wonder of a warm summer night in a tiny backyard framed with towering evergreen bushes.
We bought far too much alcohol and there was plenty of food and old friends that went to grad school with Joe but now live in different cities. We put Joan to bed almost immediately, in a pack n play in our friend's front bedroom, but Lux and her pal Haruka played the party until 10pm. It's fun to have them at an age where they don't turn into pumpkins at 7pm.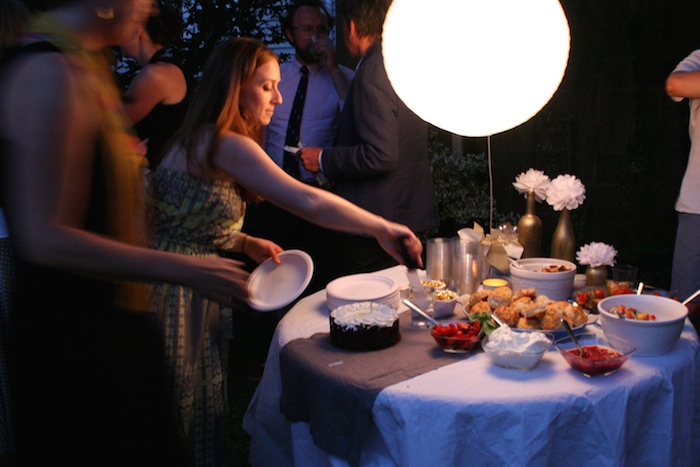 My contribution was a quadrupled recipe of the basil strawberry shortcakes from Bon Appetit. They were really, really good. The biscuit recipe is a great one. Biscuits are only ever good when made with heavy cream and then, they are amazing. The recipe has you mix creme fraiche into the whipping cream. I bought too many cartons, so Lux has spent the week dipping her pretzels into our extra creme fraiche. Joan has had many spoonful as well, because the girl is ever-underweight and we're just trying to keep up!