A few things I love from our time in the Traverse City area earlier this month. In the summer in Michigan everyone talks about going "up north" for vacation, even if it's just a 30 minute or so drive north. I love possibilities in that phrase. Traverse City is a quick flight from Detroit, so it's really quite easy for us to fly in from Boston. My parents have rented the same house for 17 years, so though it doesn't feel like home, it does feel nostalgic and comfortable. I'm taking the girls back next week for just a little bit more vacation, lucky us!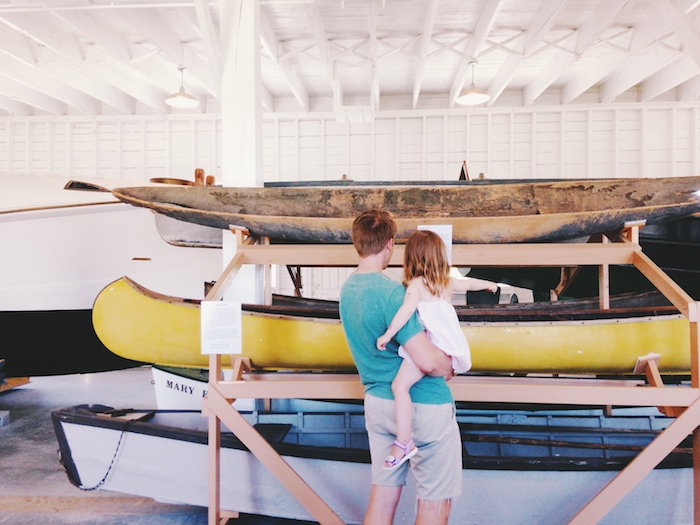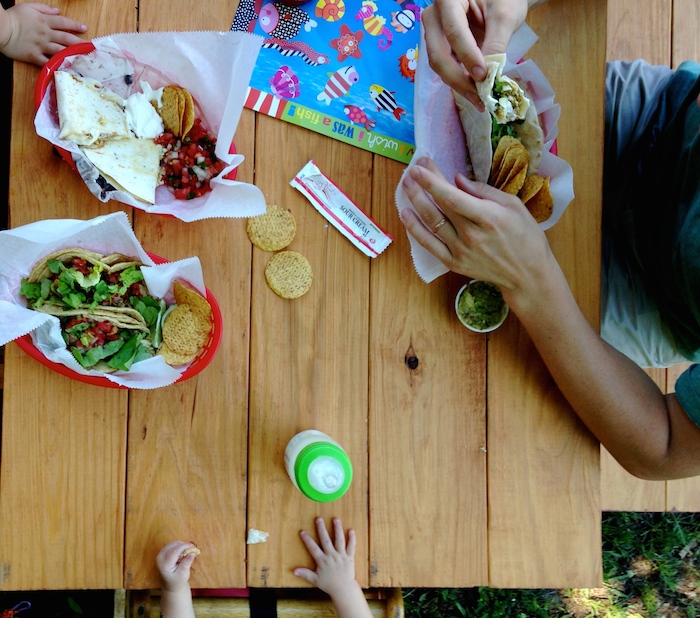 Roadside tacos, recommended by this fanatstic guide to the area on Megan Gilger's blog.
Pine trees grow through the center of this ice cream spot.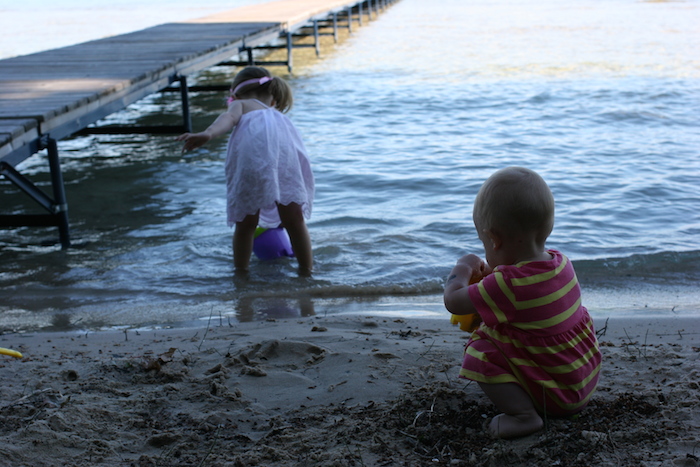 When Lux was four weeks old, we flew to Michigan as usual for my family's vacation. There was some weird complication with my c-section healing up and the doctors told me I couldn't swim to avoid further infection. Immediately it was the only thing I wanted to do. I could imagine the cold water enclosing around me as I dove down, my feet flipping halfway out of the water like dolphin fins. Being denied that freedom just that one time has made me so grateful for the opportunity to jump in ever since.
my mom's chocolate sauce on the stovetop in the evenings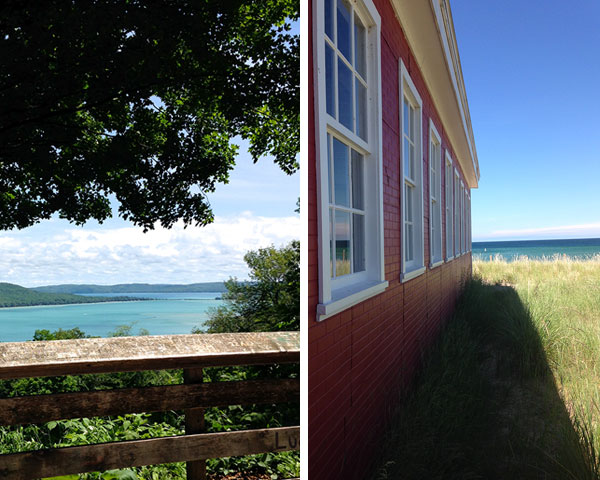 early mornings with Joan, vastly improved by good coffee
My brother and I went to see Chef at the Traverse City's State Theatre on Free Popcorn Wednesdays. A cute foodie movie in a beautiful theatre, lovingly restored and volunteer-run!
There are wonderfully casual wineries in the area to visit and more vineyards are being planted all the time (somewhat replacing the cherry tree orchards).
My dad is obsessed with the 'pizza bread' from this market.