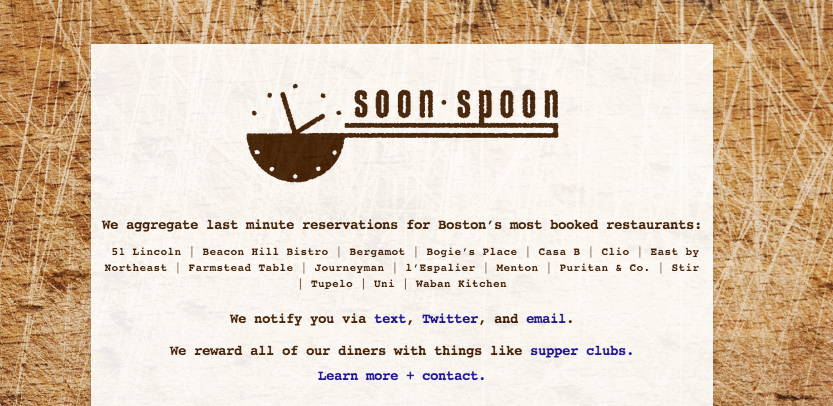 Last week, alongside six bloggers and a rather hip Twitter up n comer, I attended a Popup dinner for the launch of Soon Spoon. A new startup, they discover last-minute reservations at fine dining restaurants in Boston and tweet, email or text them to you. These are restaurants which would often need at least a week's notice to get you a table. A super helpful service to locals, and for tourists who only have a few days to eat at Boston's best spots.
People who book frequently with Soon Spoon are rewarded with invitations to popup dinners catered by local chefs. A twist on your typical promotion, it's a communal local foodie idea that I love.
Our dinner was six courses, with wine pairings. Hello. Lucky ducks we were.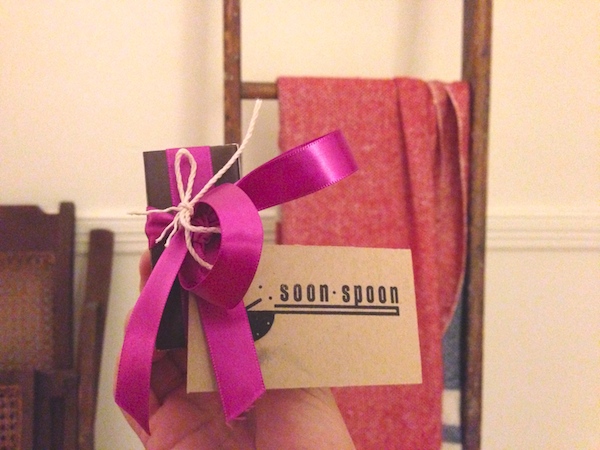 Soon Spoon introduced us to our chefs for the night: two guys getting PhDs in Immunology from Harvard Medical School start a side catering project. PhaDe Food Labs. They can only cook like this two or three times a month, but when they do, they brainstorm the menu for days, tweak endlessly, and throw in a few last minute dishes based on what they saw at the grocer the day before. It was my first real encounter with what I think of as "Modernist Cuisine" style cooking–foams, dried powders, and using the sous-vide method to cook one of the meats. It was fantastic. Everything was just a little bit quirky but delicious and satisfying.
And they were game to discuss their technique on just about anything, going into tangents about chemicals and taste, and explaining the tools they used. So, basically my dream come true in a cook: knowledgable nerds who love food and discussion.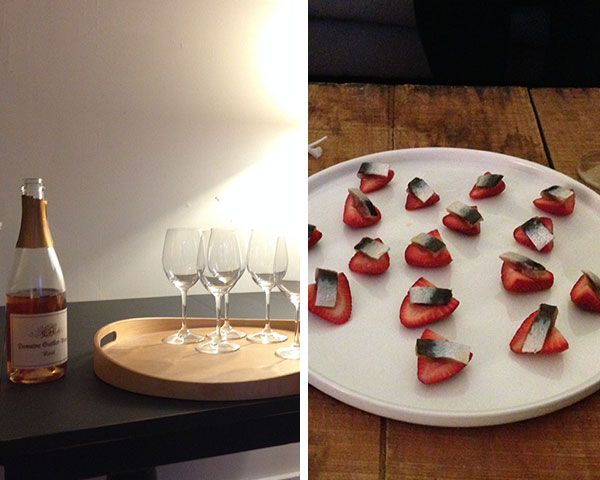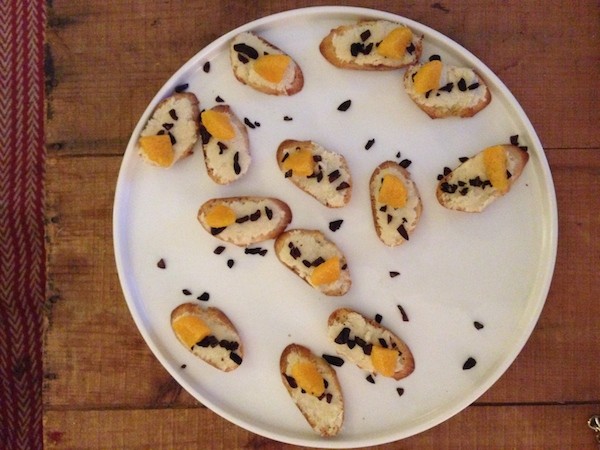 The dinner was held at a lovely and warm South End brownstone. Each dish was paired with an equally spectacular wine, all of them selected by Jonathan Fenelon from Clio. Based on what we drank, evidently Clio's wine list is dynamite.
I loved this "dish"–a puree made from the first fava beans of the season, underscored with pickled ramps from last seasons, finished with a salty crunch and a pretty flower. Fresh, tart and green–it tasted simply like Spring.
But, this dish was my favorite! Nantucket bay scallops wrapped in black pasta, a smear of uni, and what they termed "sea and sand": froth made from clam broth (see the foam?) enriched with a little kombu for an extra seaweed kick, and brown butter powder which had the slightest sand texture to it. Yup, brown butter powder as the sand. It was delicious, and clever to boot.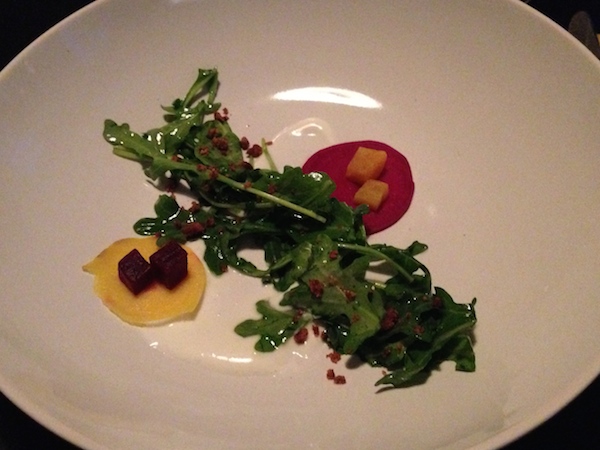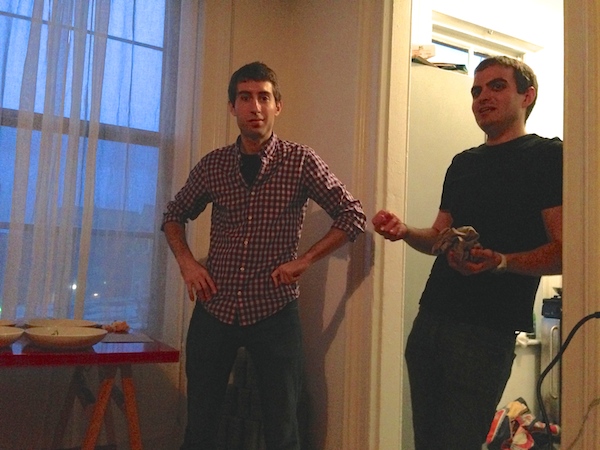 ⌃⌃Here are the cooks leaning out of the tiny apartment kitchen, mid-pro-con delicious debate.⌃⌃
At the very least I recommend that you follow Soon Spoon on Twitter to keep up (+ they retweet a lot of food Boston news). You can book PHaDe for a private event in your home using Kitchensurfing right here, and follow them on Twitter. Soon Spoon, call me again, anytime.