"A portrait of my daughters, once a week, every week, in 2014."
Joan: Yawning post-snack. She loves to settle in and pivot in her chair so she can keep eye on everyone in the kitchen.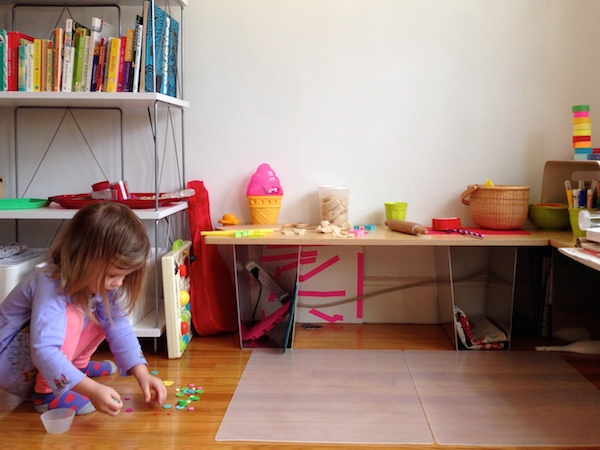 Lux: in a friend's dreamy kid space. Sorting colorful buttons with glee. 
Thanks to Anna for telling me to stick with this. She's right, you know.