It was a glorious week on St. Thomas. I couldn't believe what an easy four hour direct flight it was. And on Jetblue, to boot. Thus we sallied into the airport accompanied by several bags of bluechips each, and plenty of DirectTV. If only Joan hadn't spent most of the flight attempting to chew through my headphones.
We went to the US Virgin Islands so we didn't need a passport for Joan and there were no customs to trudge through after we landed. (I was interested to learn that the US bought the islands from Denmark around the time of WWI, wisely outbidding Germany.)
Did I complain once about travel with children? Banish the thought. I love how a toddler will be delighted by a twenty minute ride, and the baby by an abandoned playground that you happen upon. I believe we were at the beach by 9am every day. Back to our hotel room for naps around noon, and then back out again in the evening. Several times we had the girls in the pool by moonlight.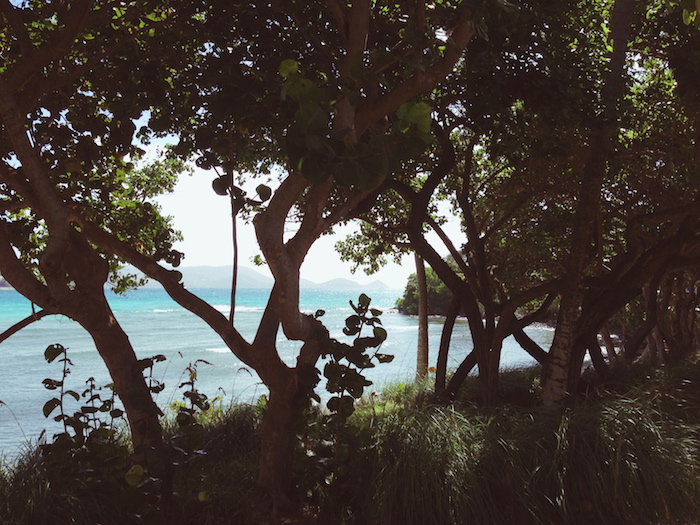 I can't even imagine sailing up from Europe on some explorer's boat, way back when, and seeing these islands. Just so beautiful, everywhere you look. Warm clear waters in a rainbow of blue shades, mangrove trees shading the beaches with their glossy green leaves, an eternal breeze keeping things comfortable, clouds blowing over before they have a chance to get stormy.
We stayed at the Ritz Carlton residences because a friend generously offered the use of their condo there. I would stay there again in a heartbeat. We didn't rent a car and we rarely left the resort. This definitely wasn't an integrated cultural experience where we hunted down a hip airbnb and tried the local places. It was a full-on relaxation fest.
We packed half of my suitcase with snacks so as to avoid being reliant on the resort's restaurants. A further plus to the snack suitcase was that Joe and I felt comfortable, budget-wise, indulging beachside in some of the ever-present frozen drinks. My favorite: a mint mojito blended with ice and coconut milk. Basically the best three ingredients in the world, combined into one. I'll be doing that one at home. To avoid Lux seagulling our drinks, several times we ordered virgin versions for her, like a lime coconut mix.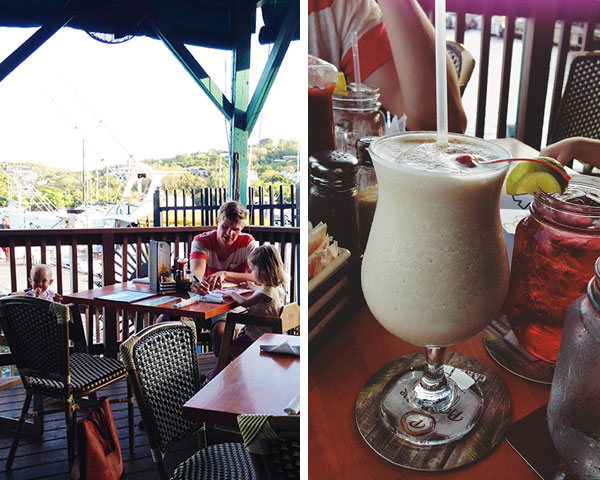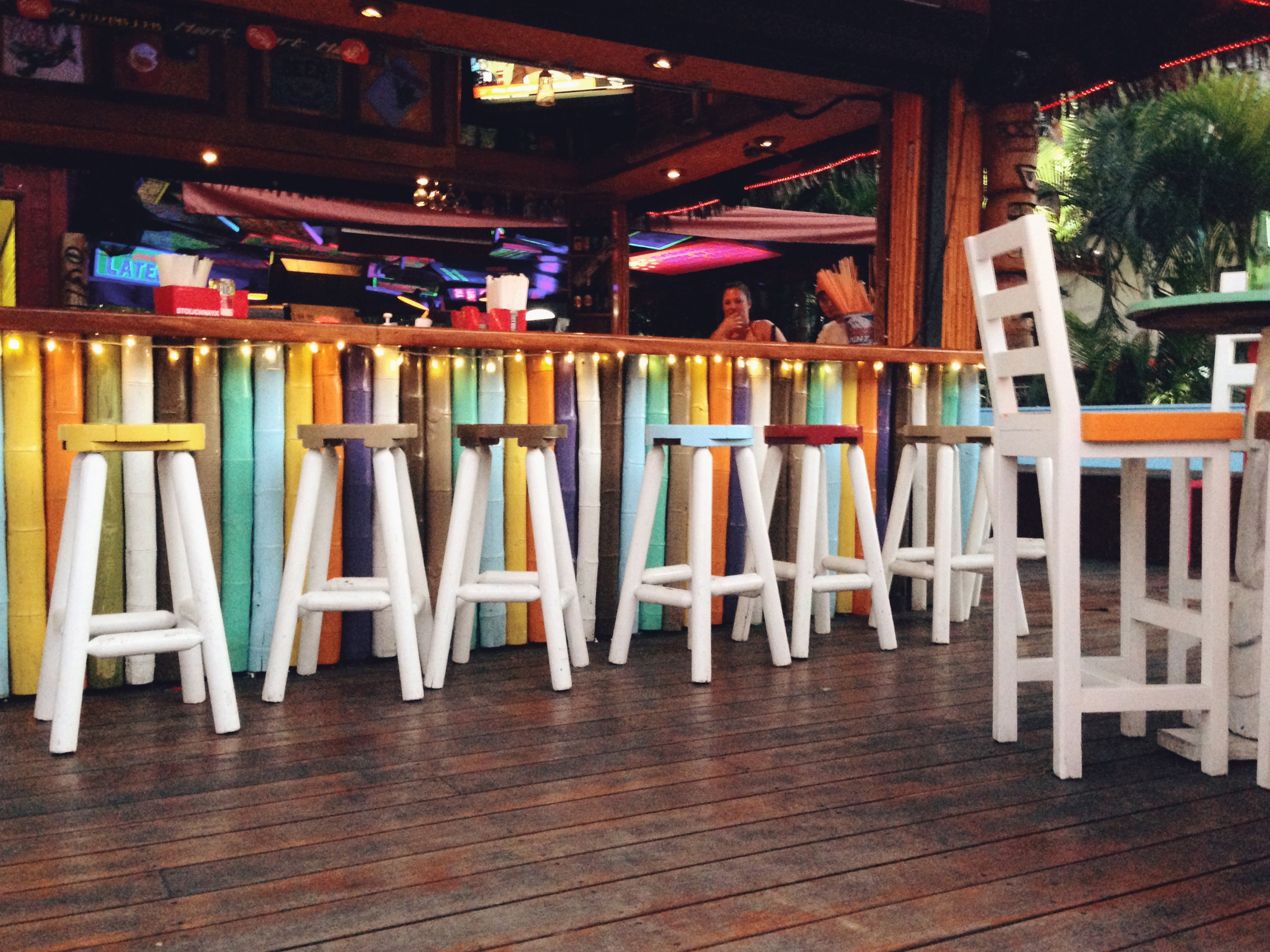 When we did go out, happy hour was a thrill. It's illegal in Boston to have happy hour (what? seriously). Going to places that had $3 drinks from 3-6pm was delightful! Despite the temptation of frozen drinks, I also became a big fan of Presidente beer while we were there. Yum.
Several of the signature drinks on the island had nutmeg dustings on top. I thought that was great trick to mellow out the sweetness and add a little kick.
We did wander over to St. John's for the day, the other US isle. We did not see any of the feral donkeys as I had hoped, but I found some lovely local avocados, for $5 each. (For comparison, a box of butter at the grocery store was $7.50!) Bigger than my hand, as you can see, and quite sweet. We also stocked up at the local grocery store on butter, eggs, milk, kefir, bread, coconut water, cereal, and peanut butter.
I'm already scheming about coming back when the girls are older, renting a sailboat and visiting more of the islands. If we went again, I think we would rent a car, just to avoid tallying taxis fare into every foray that we planned. Particularly because taxi rides are valued by the number of passengers. Joan wasn't counted, but Lux was. However, it was a treat to travel sans-carseats, especially for Joe (our resident mule).