Two wonderful local drinks, pictured here for identification out in the field.
I picked up this growler of cold brewed coffee at Dwelltime in Cambridge after contemplating buying every pastry option on the shelves. Their pastries are unbelievable. And so unpredictable. There seems to be something new and avant-garde and just quality every time I visit.
Dwelltime brews Barismo coffee which is considered Boston's most elite coffee. The owner does direct trade with the grower's for their beans and often prints the growers name on the label. Quite unparalleled, quite delicious. I'm no expert but I feel that they specialize in lightly roasted floral flavors. I love the idea of a cold growler of coffee–what a tasteful hostess gift for a weekend away. And even better for a mom sneaking a half glass here and there throughout the week. I left the milk out and there was no acidity whatsoever–just light and toasty.
32 oz for $12, $10 for a refill.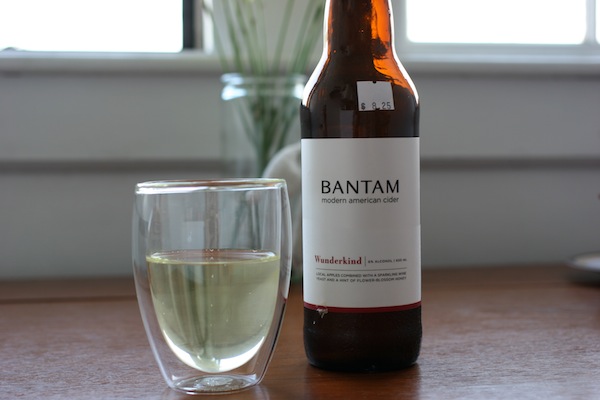 I mentioned this amazing cider in my pizza post. Fortunately you can also find it at select stores  (see Bantam Ciders site here for listings). Buy this if you see it on shelves. Here's the important thing to say: IT'S NOT TOO SWEET. I know you're thinking it's going to be sappy and apple juicy. It's seriously light and dry and tastes like honey and apples jumped on a raft and floated down the river together.
22 oz bottles for $8.25