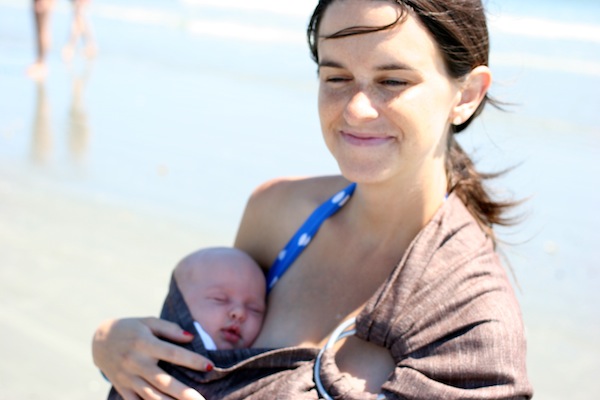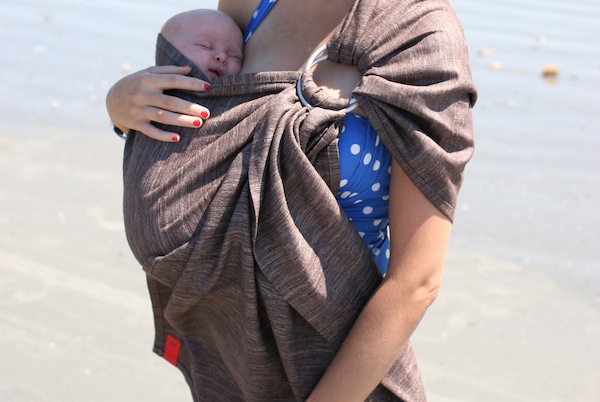 I was up early with Joan on Saturday and twiddled her toes patiently waiting for Joe and Lux to open their eyes. Then I pounced and declared we were going to the beach. They barely had time to find their swimsuits before we were outside, picking up coffee and egg sandwiches on the way (after a long pause to debate what was the perfect driving-to-the-beach music….Ron Sexsmith and MGMT were chosen).
The weekends are nearly vital to my sanity right now as I wade very slowly through the first month of life with two. I enjoy the time with the four of us together so much. I am accustomed to satisfying one child, and trying to fully satisfy two at all times has been overwhelming. But with Joe around we can relax and take turns with each girl, chasing after bouncing Lux or curling up with cuddly Joan. Many times we flop exhausted on the couch at the end of the day, reliving the funny things that happend, and feeling more like partners in this adventure than ever.
If I just stumbled on these photos, I would think hmm, posed photo? A sling and a bathing suit, really? But it happened, we were at the beach and it was glorious but Joan wasn't sleeping blissfully in her little beach tent as I planned. So into the sling she went, to fall asleep somewhere between the tumult of the waves and the steady thud of my heart. On second thought, I think her plan was better than mine anyways. The best part was I could flip up the extra sling fabric to cover her as a sunshade while we walked. Nothing goes with polka dots like wild tussah silk, am I right?
This is my penultimate post for the Sakura Bloom Sling Diaries. I'm wearing a luxe wild silk sling in shiitake. My four previous sling diary posts are right here. If you're thinking about buying a sling, My Corner View has a great introduction to them. And Goodnight Mush wrote up a super helpful fabric comparison too.