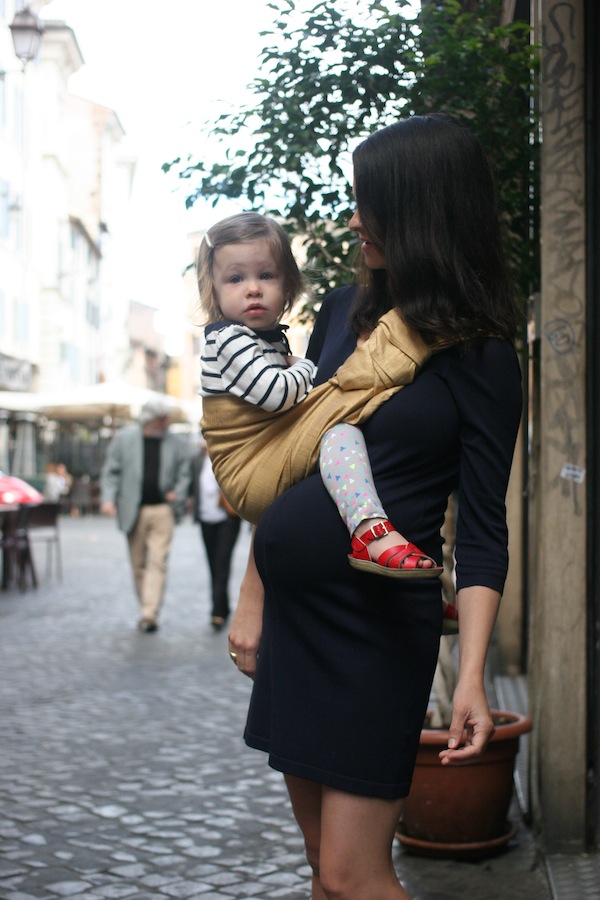 I haven't mentioned it here yet but I'll be blogging for the Sling Diaries next session–once a month for six months! They sent me this gorgeous silk sling that Lux and I wore out this morning. We've had two cooler days–in the 60s–and it was wonderful to be cozy and wander easily across the cobblestones.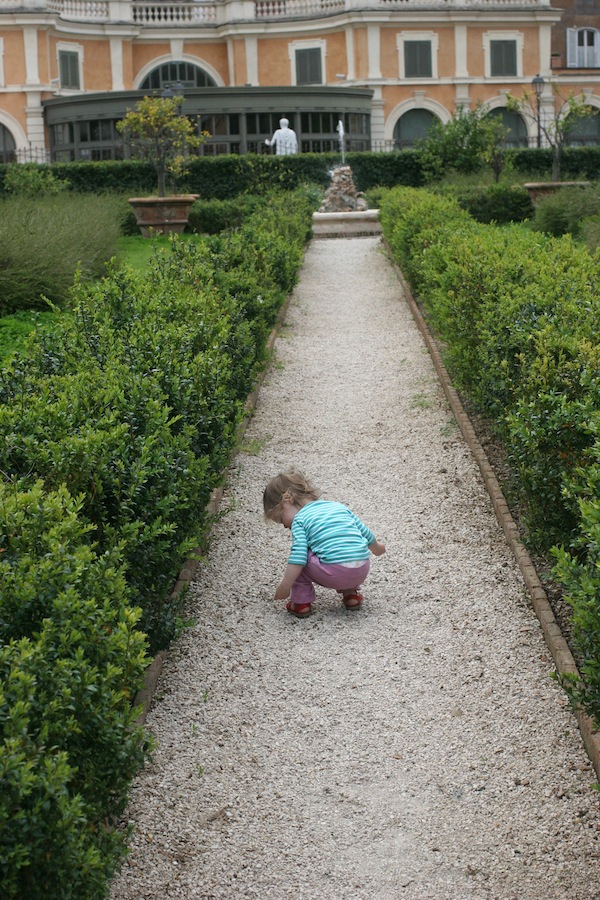 Lux and I spent an hour in this garden while Joe drew a church facade up the street. Of course Bunny couldn't wait to visit as well and was given a perfect view of the place. It was the garden of the Barberini family so marble bee sculptures were everywhere. A bee might be the best emblem for a family–they look delicate and scary at the same time.
The wisteria just takes your breath away. We've seen most of it near really ancient sites–that's Joe and Lux up there at the Forum. It's shady and smells unbelievable. The flowers look like luscious grapes dropping down even as the vine looks wise and elderly.
This cappuccino was accidentally our most expensive yet! I was in the mood to sit down and chose a grand cafe just down from the Spanish Steps. We sat on velvet booths and while Lux pestered the waiters in their tuxedo coattails, Joe and I had a moment to talk about a few of their renaissance paintings on the wall. We left twenty euro lighter (eight euro each!) but refreshed and caffeinated.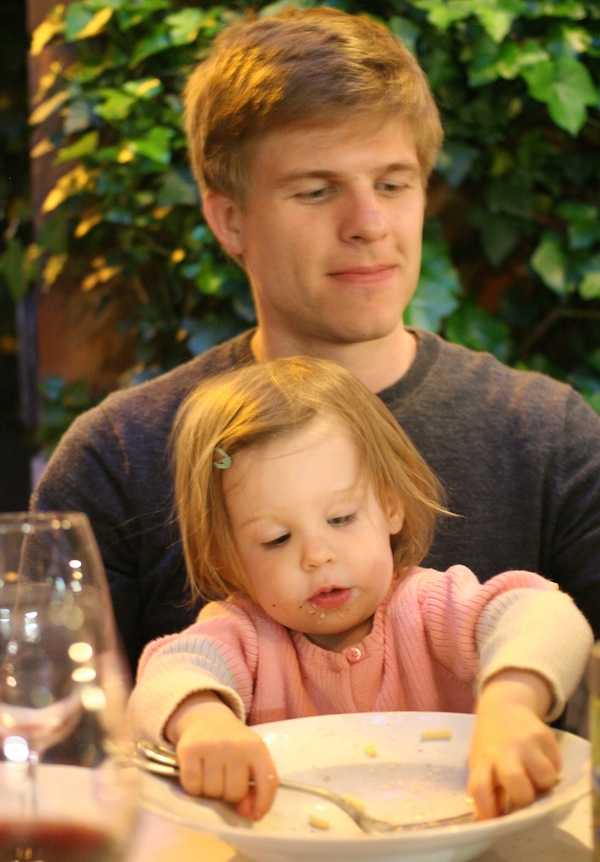 For dinner we usually don't bother with a chair for Lux. Joe orders pasta and she absolutely helps herself. Sitting on his lap helps us sneak into tinier places and levels down her activity just a notch. Nonetheless, the iPhone as distraction has been resorted to twice. What a mechanism of mercy when you're sure the game is up!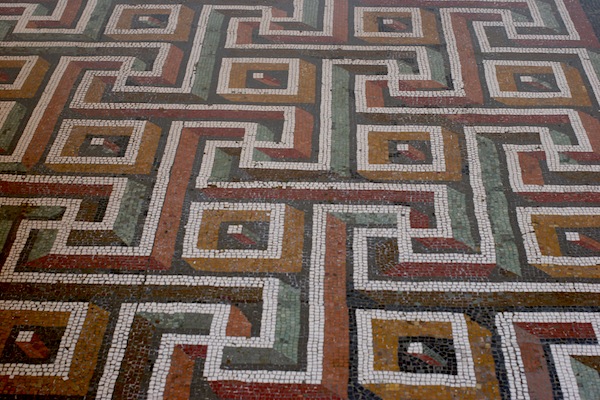 This gorgeous labyrinth mosaic, found in an abandoned villa in 1893 and transported to the Capitolini Museum in Rome. Abrupt and without context, yes. But persevered for thousands to see and dally over for a few minutes.