My five favorite things, so far. (it's only been three days) The eight hour red eye is not invited to this list because Lux opted not to sleep for the whole adventure.
This building across from our porch, which I find endlessly delightful to gaze at. 
Pizza Bianca, chewy and salty, super fresh from bakeries around town. The most delicious and incredibly affordable meal for the three of us (perhaps paired with a wedge of asiago and a mix of salumi wrapped in dancing-pig paper?).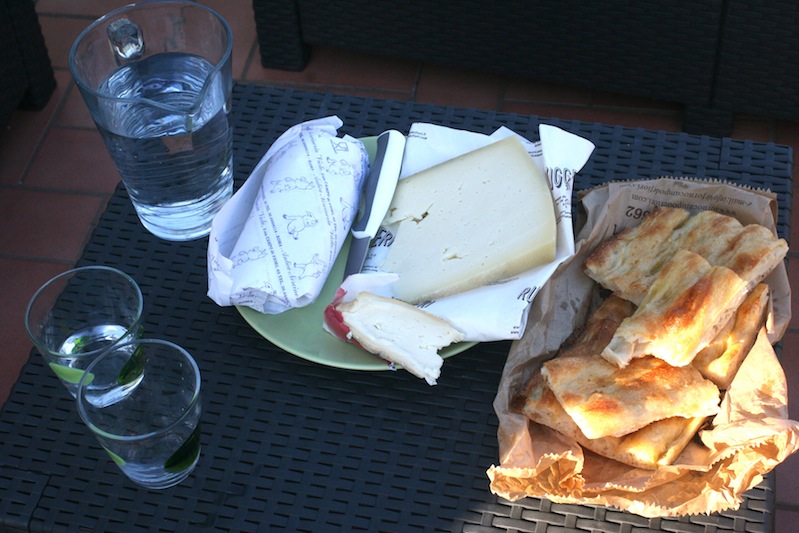 A toddler in Rome! Who knew it would be so much fun? Because of her we stop and enjoy all the squares perfect for cavorting in, the public fountains for joyously emptying her water bottle and refilling, we notice the bells that toll every hour, we count the pigeons wandering past. And loyal bunny is almost gray now that he's been dragged around so much of the city. Marble stays beautifully cool but it maintains a thin layer of grim just waiting for soft bunnies to soak up.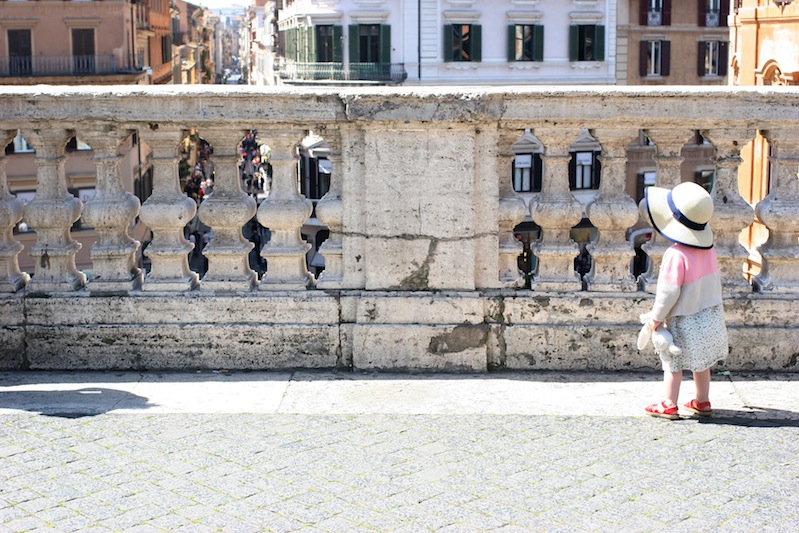 This careful caretaker in his church, cleaning up the sand for fresh candles, and arranging the ones left burning until they are just so.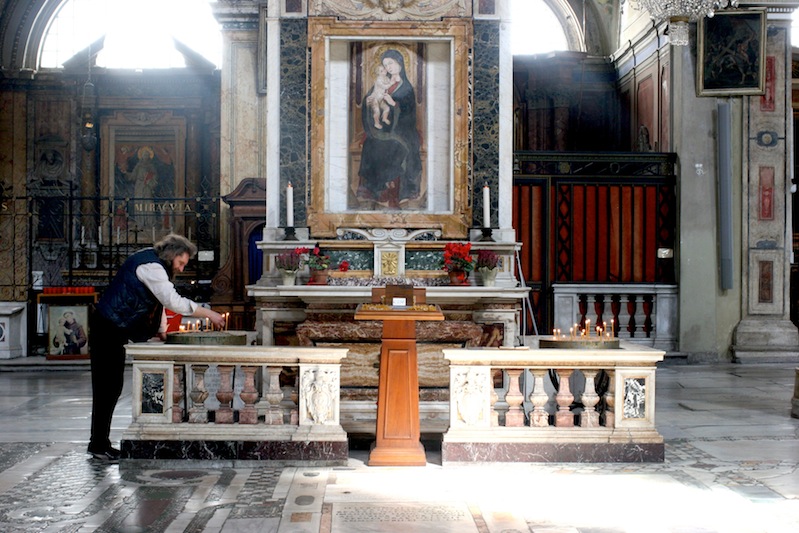 I'm posting many more photos on Instagram as we go. If you don't use the app on your phone, you can see them online right here.