Boston is rife with cobblers, though not all of them are great. Cobbler recommendations are traded with enthusiastic tips or side-eyed-please-avoid. There are also a number of nail salons, at least in my neighborhood. So many, in fact, that I'm not sure how they all stay open. (are they selling something else on the side?)
And I love this idea that my friend* Ruth Meeter shared on instagram: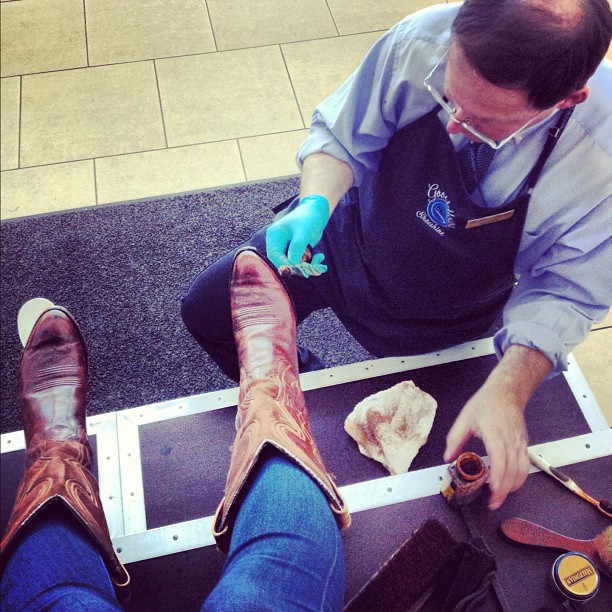 She said she never gets pedicures but can't resist a shoe shine. Which is such a good point and money well spent when you're talking about salt, slush, and winter mud. Pedicures are really the territory of summer, and shoe shines for the rest of the year? Have you ever gotten a shoe shine at one of those stands?
*actually we're more like acquaintances, but I wish we were friends. So we are instagram friends.