Last night we planned to go listen to the orchestra that plays outside. I roasted the chicken, spread bread with salty Irish butter, and went to Savenors to buy a packet of those crispy Tate's cookies.
Then Lux's mood seemed suspiciously explosive, like we might traipse over to the park put down our blankets settle in with our paper cups of wine and then she would start shouting and pointing with no reasoning whatsoever, just shouting and pointing.
So instead we invited our friend and her boston terrier over to have dinner at our house. We ate the chicken sandwiches at the table and poured the wine into real glasses and Lux tried to feed the dog, Murray, her spicy sesame noodles. After Lux was asleep we started talking about trends lately and the crafting trend of Brooklyn came up. You know, the one where studios have opened and beautiful watches are being made by hand, and crazy inventive sweaters are being knitted, and fine cloth is being tie-dyed in the best way possible. Whenever this comes up I begin reviewing my closet in my mind; wondering if I own anything of that caliber—that I would save for years to come—and more importantly: that would last for years to come.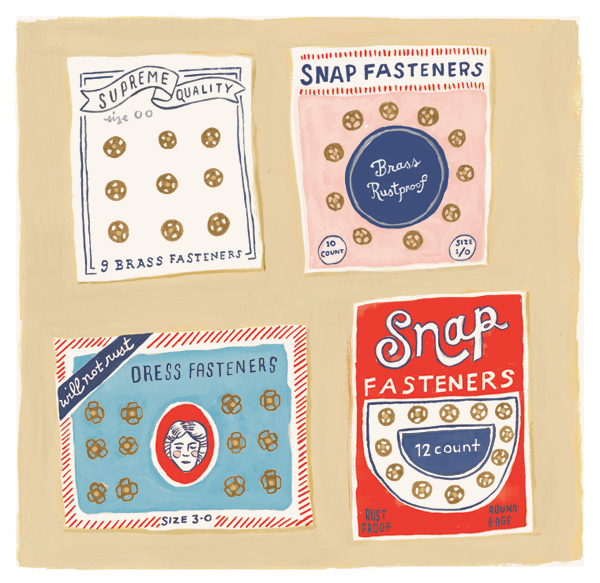 I have a dress that I bought for my rehearsal dinner four years ago and I've since worn it to parties of all sorts, and some weddings, and just recently I wore it to the party we had in the park. The funny thing about this dress is that it's from Anthropologie. In general I have a very difficult time shopping at Anthropologie. The trouble is that almost every item in that store is so heirloom. Usually there are two floors, both of them brimming with beautiful clothes, every single item could be that dress, or that sweater, or that jacket that you are known for, that embodies your style and makes you the richly dressed girl with lots of character.
I end up not shopping because I have this collision of "who am I?" thoughts: am I the bookish artist? am I the frivolous gardener? am I the spirited crafter? And I leave after admiring the lace bralette and examining the embroidery on the sweater and watching how the skirts' soft cotton falls just so. And I also might have twinges of fear that say: that dress will try to make you, instead of you making it.
But nonetheless once I got my dress out of the store and into my closet, it became the clutch piece that I rely on and hope to wear for years to come. I'm grateful to Anthropologie for this lovely dress that was available to buy when I needed it and I'm especially grateful for how easygoing and accommodating it has turned out to be. Do you have these pieces like this in your closet? That despite the trend of $10 dresses from H&M or awfully sewn editions from Target, that you've managed to get home and love and make part of your life? Or are you considering investing in something truly made by hand?
The loveliest illustrations taken from Danielle Kroll's blog.