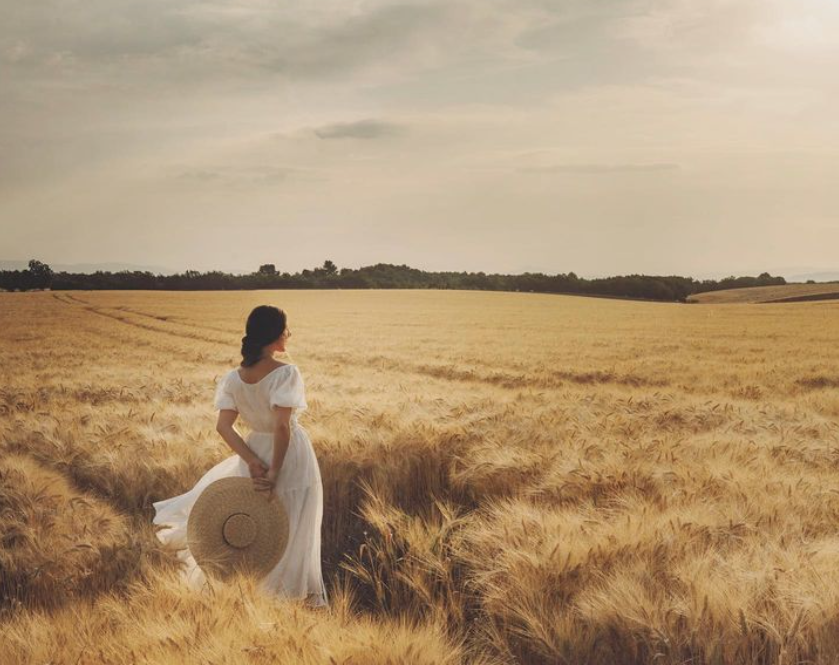 I am enjoying watching Jamie Beck publish her book of photography and reflections, An American in Provence. Jamie has always been a vivacious spirit on instagram, honest, encouraging, and clearly very driven by creativity. A reviewer was quoted as saying Jamie's book makes her the "Peter Mayle of today," a crisp comparison. Mayle's stories about France were edited for entertainment value and were somewhat cliche, but their spirit of fondness and optimism was at the heart of his success. Jamie's photographs are posed and edited and firmly romantic, yes, but she seems to nudge the reader into relishing the beauty as much as she does.
(The book designer hand wrote the manuscript to use in her designs–a pile of handwritten pages never fails to catch the eye.)
Jamie shared her ambition to publish a book with her Provence work on her blog back in 2018 on a list of resolutions. It's a long list of goals and ambitions and it's really fun to see, four years later, her celebrating this accomplishment. There are many things on that list she likely didn't accomplish that year, or the year after, or ever. But she bravely wrote them down anyway and even shared them to encourage other creatives in their work.
This is just a post to celebrate all this.
Below: I doubt photographs like this are in her Provence book, but this is a great example of the sumptuous surreality that Jamie often does in her work. Playful, always lovely, somewhat startling.