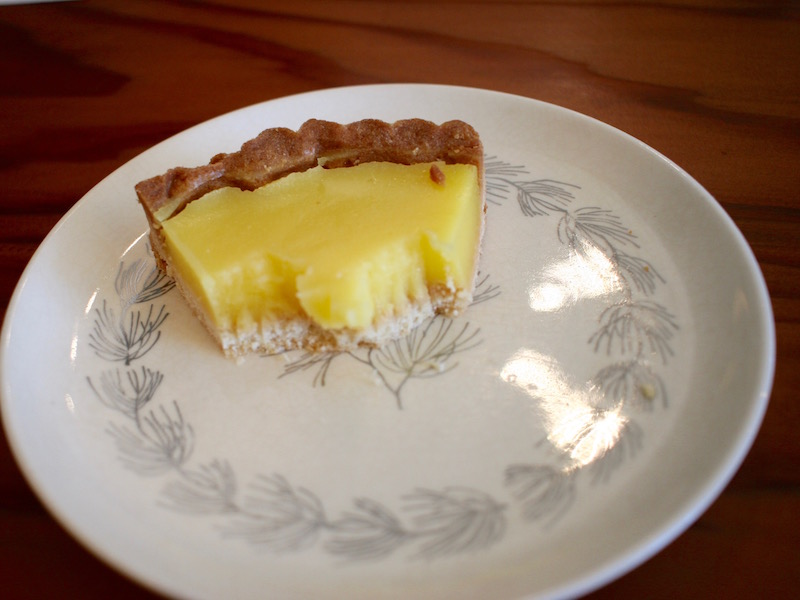 Juliet is tucked into the old Sherman Cafe space in Union Square, neighbors with the ultra cool Loyal Supply Co. Sherman's space never had the right vibe layout-wise, but on the weekends they did make toothsome english muffins, and Joe and I used to go there back when I lived up the street and he was in graduate school for architecture.
They've remodeled the space so it feels full of light, white, and wood. You can go for a prix fixe lunch at the counter, meaning they decide the menu for you. Or you can come in and just get a lovely coffee and sandwich and sit at one of the tables. In the evening for dinner, the roles are reversed–à la carte at the counter, or prix fixe at the tables.
I love the idea of a luxurious lunch where you commit to sitting through dessert from the very beginning. My friend Lisa and I ubered over together from Boston last week. It was so relaxing and I loved sitting at the counter watching the cooks prep hundreds of vegetables for their dinner and lunch tomorrow (realizing I could really learn a thing or two, or six, about how to cut mushrooms well). Lisa went off the menu, something they usually can't offer at the counter but were able to because it was quiet, to order a kale salad and a lobster roll.
The prix fixe comes with a house made soda (it was rooibos when we were there, delicious!) and of course dessert (one slice light lemon tart, perfectly homemade).
However since you are in Union Square already, and it's not every day that you're there, I think walking over to Union Square Donuts for one more sweet bite is worth it. If that somehow doesn't appeal, Gracie's Ice Cream (home of the cone with toasted fluff) is right there as well.