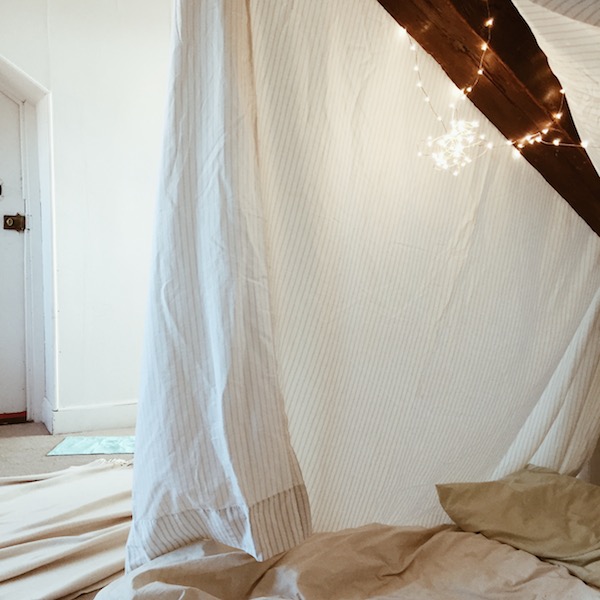 joe: Wow, such a cool fort. Did the girls just sit in it and play all day?
rachael: Um no, they ignored it and laid blankets in another part of the room and pretended they were at the beach.
on the plus side, I discovered an awesome reuse for these
copper wire lights
I originally bought for our Christmas tree. They are so lightweight you can suspend them anywhere without needing support, perfect for forts (loved or ignored).