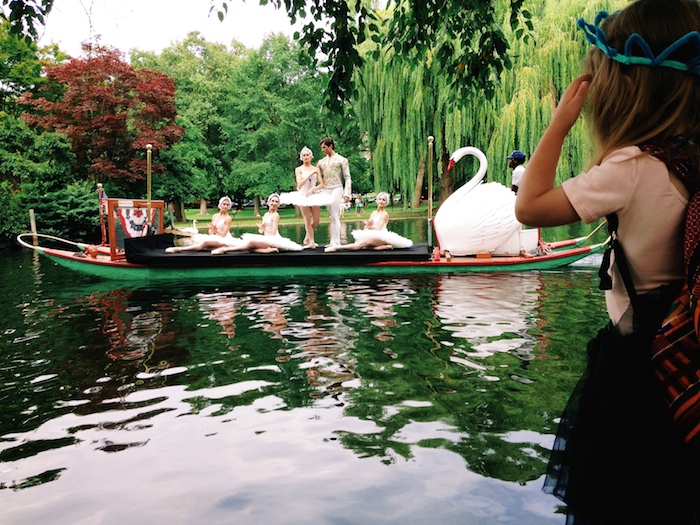 I can't resist posting some of the photos from when the Boston Ballet recreated a photo from the 1970s. Certainly it was a publicity vie for their upcoming Swan Lake, but I will gladly take any and all marketing of this type! They stripped one boat of the benches and had one of the captains (the swan boats are pedaled, by foot, around the pond) slowly loop the pond twice. There were many people intentionally there to see it, but there were just as many who wandered and stopped in their tracks. Thankfully for the short people among us, it was not crowded at all.
In a rare moment of veteran-savvy-mom, I had no expectations, told Lux almost nothing about it ahead of time, and got there a few minutes early.
The white tutus against the green drapey trees, the quiet motor-less touring of the boat, the lack of signs, chitchat, and branding and the fact that it was free and open for all–MAGICAL.