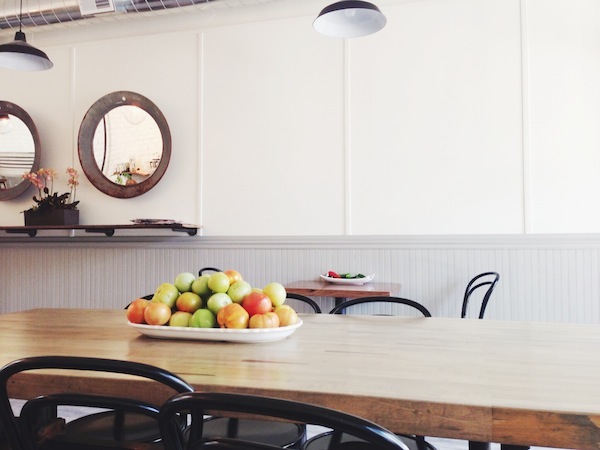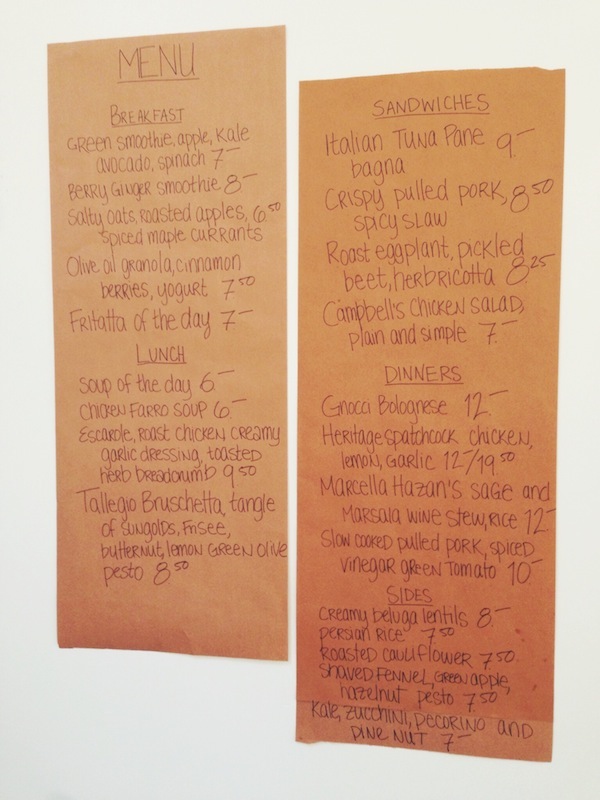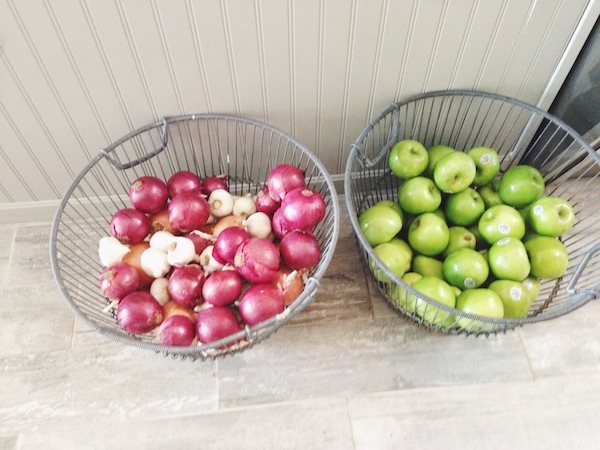 The advantage of visiting a wonderful new spot early in its existence is that you get to sprawl on the couch and walk up to the counter three different times to order three different things and let your daughter trot around the place, and tell yourself the other customers are smiling in reminiscence, not distress, as they watch her circle.
We traveled out to Brookline Village to see Rifrullo cafe, recently opened without so much as a sign over the door outside yet, but with the loveliest interior already established.
As I looked around the thoughtfully crafted room, I said to myself: yup I'll never be able to come here once word gets out. It'll be packed. The menu felt like what I would serve if I was cooking my best ideas–healthy, hearty and simple. The owner & chef, Colleen, strode out from the kitchen every now and then to say hello. They sold crunchy kale chips in small wax paper bags and bundles of homemade biscotti at the counter. I tried the loaded tallegio sandwich and ordered a smoothie for Lux. After our sandwiches, we sampled their dense chocolate chip cookies and couldn't leave without buying a few for the road.
Definitely add this spot to your Brookline list alongside pod, and Angela Liguori's studio.
Rifrullo Cafe 147 Cypress St Brookline MA 02445