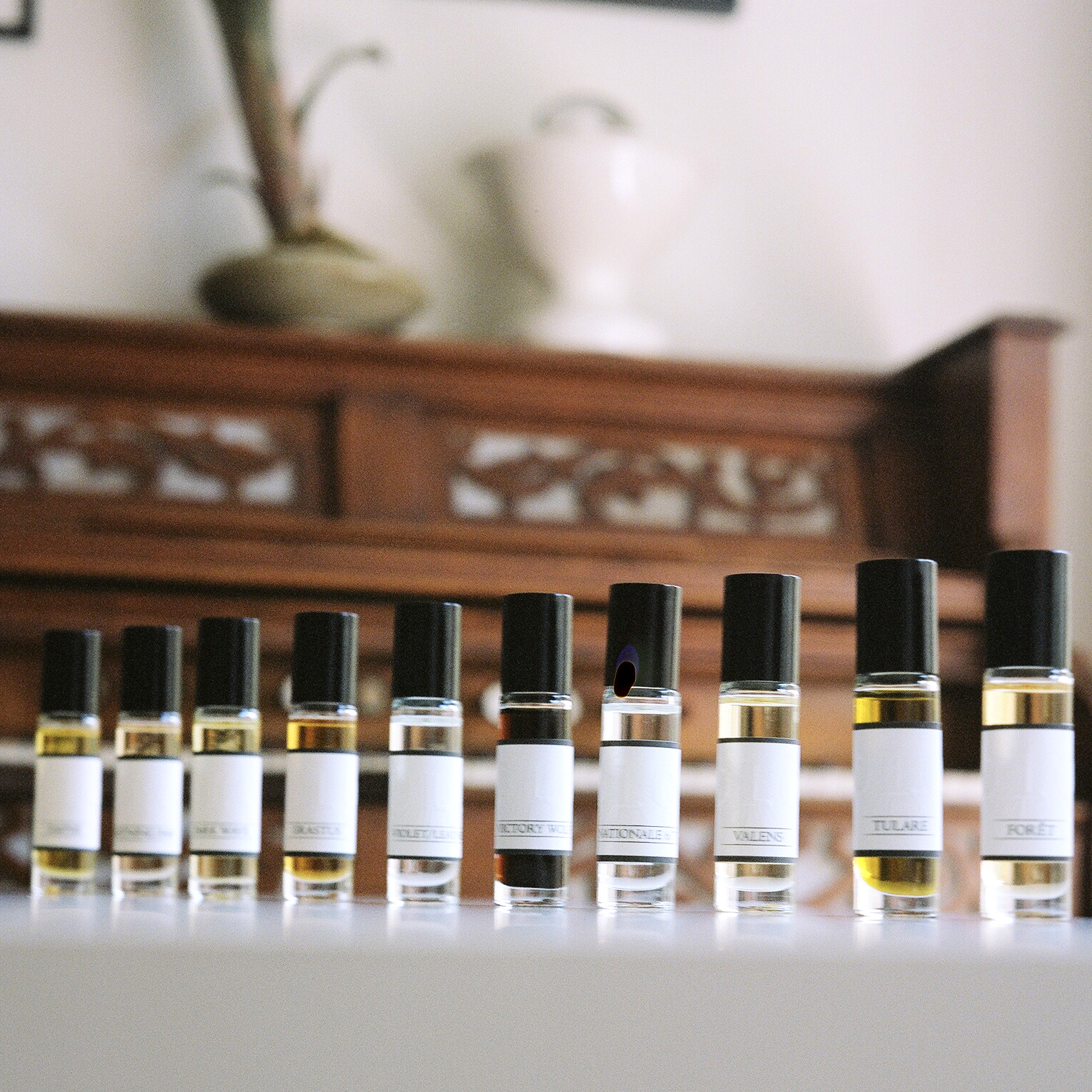 First of all, you should know that Joe loves nice smells. Whenever we have a chance to sit down together with a new fashion magazine, we flip to all the perfume ads and smell them. Then we make judgy comments about the scents, the advertising, the color. OR we make gushing comments. "oh yes. orange liquor and cobblestones in Rome." This type of nonsense.
Sooooo when my aunt Anne sent me a perfume sampler from OLO I think for sure it was the most fun $24 gift I've ever received. You get four 1ml samples, tiny little things labeled with names like Dafne or Violet/Leather.
We carefully opened each one and hmm and ooo over them. Our absolute favorite was one labelled Cedar & Rose. I went to her blog to read about it, I was so allured. It's interesting story: she (Heather, the owner) made a hair tonic (with argan oil, the stuff that makes that blue-labelled Moroccan Oil famous) and scented it with cedar and rose. Her customers loved the smell so much, they begged for a perfume of the exact scent. You can read about the development of it on her blog, here.
I said they were tiny (see middle photo for size) but actually 1ml is enough for about 12 uses. So now I feel like Cleopatra with a full collection in my kingdom (queendome. pyramidom.). But as soon as they run out, I'll be ordering a nice bottle for keeps.
Do you have a signature scent yet, my friends?
Photos from OLO and the bottom one from Reading My Tea Leaves.