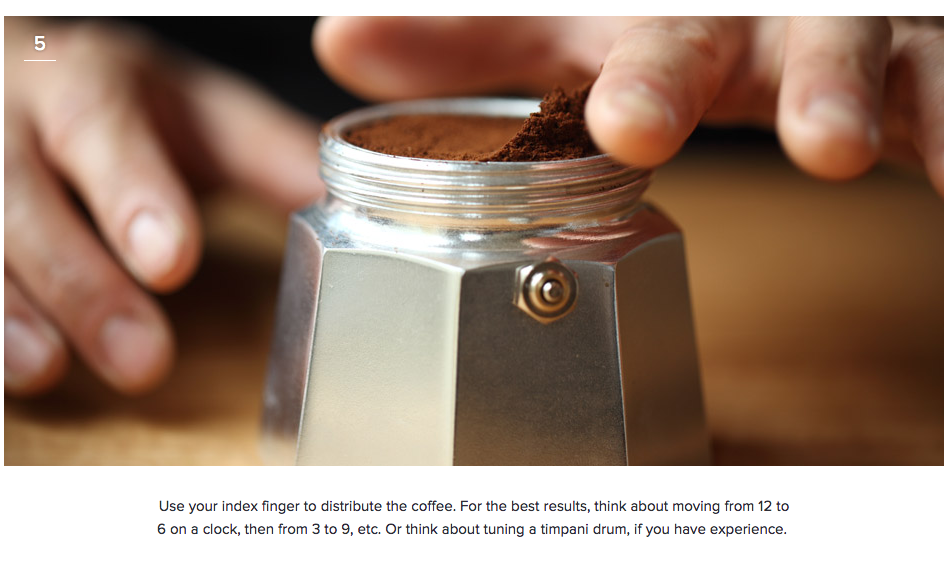 Extremely enlightening things I learned while browsing Blue Bottle Coffee's brewing guides:
French Press coffee should only sit/brew for four minutes
Pour all of the coffee out of the French Press as soon as it's done brewing
Pour-over coffee should take 2.5-3 minutes of pouring to brew
A Moka Pot (Italian stovetop) is best done with already hot water
Pulling a perfect espresso shot is an art form.
The writing is a little snobby, but in a charming hopeless-nerd way. The photography is amazing. And the knowledge (particularly that French Press bit) is transformative. Nice website, guys!