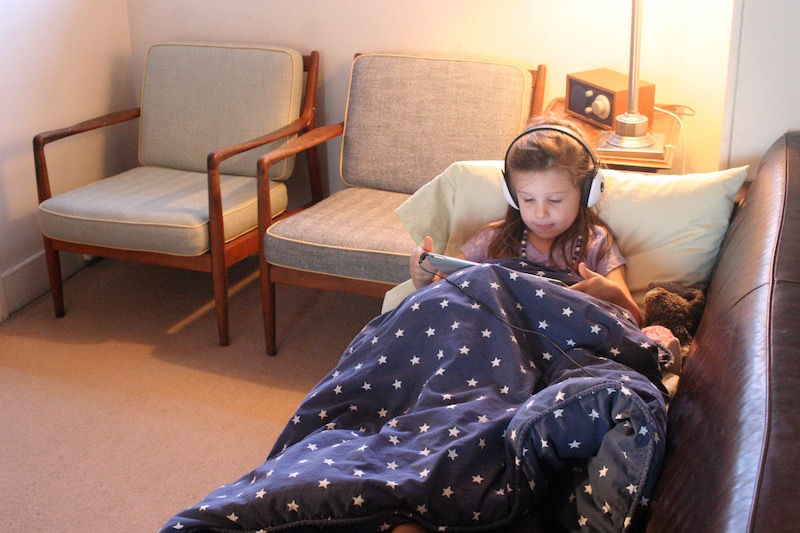 Alma: last days of napping willy nilly. Now she must be swaddled to stay asleep. 
Lux: during her quiet time. Listening to Boxcar Children, probably. 
Joan: loves to go outside. She is still the first one dressed every morning.
We've been completely inundated with food from friends in a wonderful way. I've started eating entrees for breakfast: spicy chicken lasagne, tikki masala with rice and chopped kale, wedges of roasted sweet potato peppered all over. It's my hungriest meal of the day, I start thinking about food at 5am when Alma wakes up, so why not?